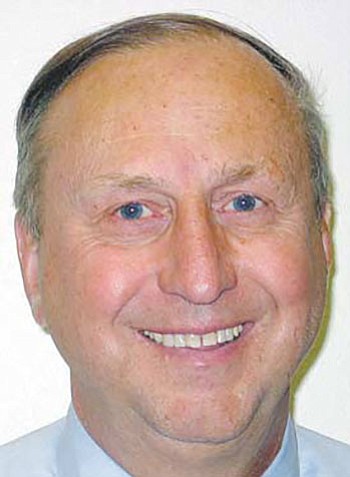 Originally Published: May 15, 2016 6 a.m.
KINGMAN - Local schools are preparing to face upcoming challenges.
The Obama administration issued guidance Friday directing public schools to allow transgender students to use bathrooms matching their preferred gender identity.
A joint letter from the Departments of Education and Justice went to schools Friday with guidelines to ensure that "transgender students enjoy a supportive and nondiscriminatory school environment," the Obama administration said Thursday.
The letter isn't law but sends the impression that schools better fall in line or face losing federal funding.
KUSD Superintendent Roger Jacks said via email that the district receives several million dollars each year and that they do not intend to lose any dollars due to noncompliance.
Another KUSD source revealed that administrators will be meeting next week to review a 25-page packet received from the Federal Government regarding policies and procedures for transgender bathrooms and locker rooms.
A letter from the Obama administration offers this: "[T]o ensure nondiscrimination on the basis of sex requires schools to provide transgender students equal access to educational programs and activities even in circumstances in which other students, parents, or community members raise objections or concerns. As is consistently recognized in civil rights cases, the desire to accommodate others' discomfort cannot justify a policy that singles out and disadvantages a particular class of students."
The controversy stems from a North Carolina bill regarding the use of bathroom, shower and locker room facilities by transgender students who feel they should legally be allowed to use the facilities that they say their gender identifies with.
The Charlotte Observer in North Carolina broke the issue down.
In March, North Carolina's legislature passed a law that prevents transgender people from using bathrooms corresponding to the gender with which they identify. The law requires bathrooms in public facilities to be used by people based on the gender listed on their birth certificate. It also prohibits local governments from enacting non-discrimination laws.
The North Carolina law has no impact on how private businesses wish to accommodate their customers.
The ACLU and other groups have since filed a lawsuit asking North Carolina courts to overturn the bill, challenging the law's constitutionality.
The state has faced a backlash from celebrities and sports organizations and some major companies have threatened to pull business from the state.
Target has recently issued a statement allowing customers and employees the use of the restroom or fitting room that "corresponds to their gender identity."
"Transgender" is an umbrella term for people whose gender identity and expression does not conform to the norms and expectations traditionally associated with the sex assigned to them at birth; it includes people who are transsexual, transgender or otherwise considered gender non-conforming. Transgender people may self-identify as transgender, female, male, transwoman or transman, trans-sexual.
No issues yet
Both KUSD and KAOL have policies in place that prohibit discrimination based on sex, gender and sexual orientation, and so far there have been no issues with students, teachers or parents regarding gay, lesbian, or transgender students.
"I have not had one person - student, parent, teacher, counselor - mention anything about transgender issues," said KAOL Superintendent Susan Chan.
In that sense it appears that the federal action is a solution in search of a problem.
KUSD Superintendent Roger Jacks has not had any major problems brought to his attention either. In his district, problems are usually handled at the school level.
"I haven't heard any concerns as far as an issue we haven't been able to resolve. Things that don't get resolved at the school level are the ones I usually hear about."
As publicly funded districts, KUSD and KAOL are bound by Arizona laws to follow non-discriminatory policies. Should a law arise requiring the need for gender-neutral facilities, both would both take steps to meet those needs and see to it that any forms of intimidation or discrimination would be swiftly and effectively dealt with.
"We would totally comply with any new law from the state of Arizona," Jacks affirmed.
Clubs in schools
Should the bathroom dispute hit big in Kingman, the public schools have and are prepared to offer support to LBGT students/faculty.
"Our students are pretty free with who they are at this age. I do believe some teenagers do know who they are but many are 'experimenting,'" a KHS guidance counselor said. "I know bathrooms have not been an issue or I would have heard something."
Both KUSD and KAOL students could organize a LBGT club if they can find a faculty member to sponsor it. A club at KAOL would have to be approved by the school board. KUSD clubs would need approval from the respective school.
Kingman High School already has a confidential support Lesbian, Bisexual, Gay and Transgender group run by various staff members.
Lee Williams High School does not have a club. However, according to guidance counselor Wendy Hayes, some students have shown interest and are in the process of writing the club constitution so that it can be approved.
KAOL currently has no LBGT groups.
"Federal law states a club can be organized as long as there is a faculty member to sponsor it," Chan said. "So far, we have not had that request.
"In addition to finding a sponsor, they have to be board approved. That's part of our policy and procedure. We have never not approved one."