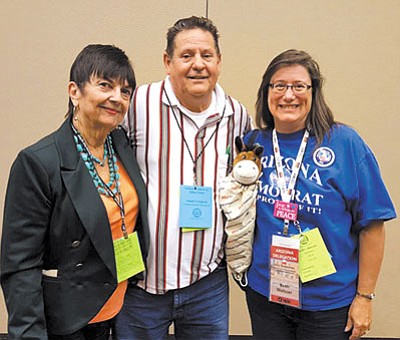 Originally Published: May 16, 2016 6 a.m.
KINGMAN - Joe Longoria, Beth Weisser, and Lorraine Rychil, all Mohave County residents, have been selected to attend the Democratic National Convention.
It's the first time Mohave County Democrats will be sending local residents to the Democratic National Convention, according to George Francuski, communications director for the Mohave County Democratic Central Committee.
"We are proud to be attending the national convention," Mohave County Democratic Party chairman Joe Longoria said, "It allows Mohave County to have a voice in our party's selection of our national candidates, the drafting of the party platform, and various other party duties."
The Democratic National Convention will be held July 25-29 in Philadelphia.