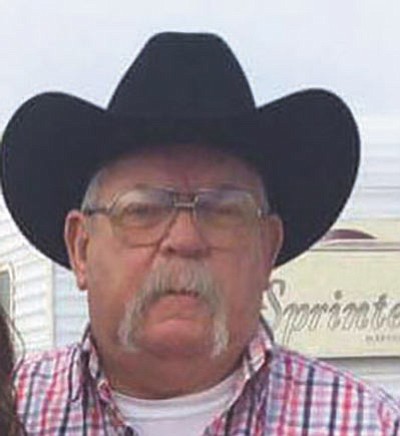 Originally Published: May 25, 2016 6:02 a.m.
Harry Richard Riggs passed away in Kingman on May 17, 2016. He was born in East Palestine, Ohio, on Dec. 28, 1950, to Harry Riggs Sr. and Juanitta June Hill. He moved to Arizona in 1960 and to Kingman in 1964, where he spent his life.
He was a 1969 graduate of Mohave County Union High School and after high school enlisted in the Marines. After his military service, he returned to Kingman, where he worked for Mohave County. In 1978 he went to work for Ford Proving Ground until he retired in 2007.
He was preceded in death by his father; his "Pops" Will Brown; his mother, June Spence; a sister, Linda Beekman; and a daughter, Sara Grigg.
He is survived by his ex-wife, Gail Russell; two daughters, Angelina Westercamp (James) and Karrissa Olsen (Ron); two sisters, JJ Gatineau and Mandy Spence; 18 grandchildren; six great-grandchildren; and many lifelong friends.
The family is having a remembrance of life at Metcalfe Park in Kingman from noon-3 p.m. Sunday, May 29. A potluck main dish will be provided; please bring a side dish to share, and drinks and chairs for yourself. For those who knew him well, please bring any pictures you have or stories to share so that we can copy them and make a memory book for the family.