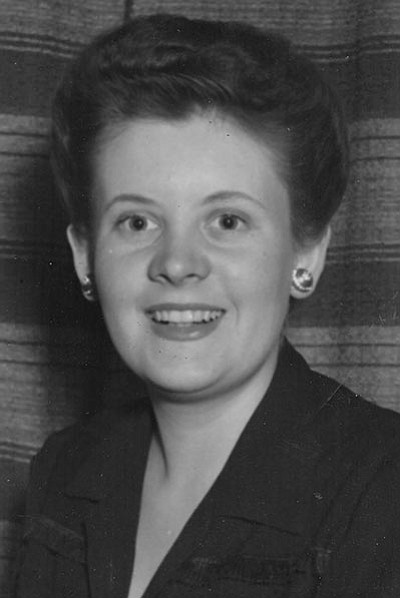 Originally Published: May 27, 2016 6 a.m.
Geraldine Alexander Pierson was born in Cottonwood on April 26, 1924. She passed away April 10, 2016. Now we are here to celebrate her new and beautiful life in heaven where she will reunite with her husband of 58 years whom she missed very much since his passing in November of 2015.
She loved her two sisters like she loved me. Artemis (Archie) Diamos passed in November of 2015 and Cleo Irastorza passed in March of 2016. Now she is celebrating being reunited with all her family and friends. She especially missed grandson Danny Lee Elms, whom she loved dearly and lost too soon in life.
Mom went to high school and graduated in Nogales. She then went on to become a nurse, going to Tucson Catholic nursing school. Mom was a nurse for 45 years in Blythe, Calif., before retiring in Bouse, where my father owned the P/9 cattle ranch. She also belonged to the Ladies Auxiliary American Legion and helped at many functions.
Mom was bilingual, speaking Spanish and English. She always worked for the best medical doctors and would interpret in Spanish. She had many friends and was a dedicated nurse. She was so caring when some of her friends could not make it out she would go to their homes and help them there. To this day many of her friends still remember and honor her. Dad and Mom moved to Kingman 17 years ago and resided there until their passing.
She was proud of Bill Elms, father to my children, David Elms and Angela Elms Carlton. He was a man to be proud of. She was especially proud of David Elms, Angela Elms Carlton and Lonnie Jr. She always loved my husband, Rob Bush. He always put a smile on her face and he was always there for Mom and Dad. She also loved her Chihuahua. We inherited him and we love him. To her dying day in the hospital with her oxygen mask she was asking, "How's Pete?" Most of all she loved me. She is missed and loved every waking moment of every day. Until we meet again.
Geraldine was preceded in death by her husband Keith W. Pierson, sisters, Cleo Irastorza and Archie Diamos.
She is survived by her children, Lonnie (Dorothy) Grothe of Stockton, Calif., and Diane (Robert) Bush; grandchildren, David (Kellie) Elms, Angela (Carlton) Elms, Lonnie (Tara) Grothe Jr. and Martin Grothe; great-grandchildren, Daniel (Brenda) Guilin, Brandon (Heather) Guilin, Kimberly Guilin, Calvin (Erica) Guilin, Dillon Guilin, Michael Carlton, Nicholas Grothe, Allissa Grothe, Lonnie Grothie Jr. II, and Tawny (Jason) Shaffer; and many additions of great-great grandchildren; nephews David Diamos, Bill Pierson and nieces Angela Diamos, Monica Diamos, Cleo, Caroline and Vicki Irastorza, Linda Pierson Nichols, and many extended family members.
There will be a celebration of life at 1 p.m. Saturday, June 4, 2016, with a luncheon following in the Kingman Family Worship Center at Castlerock and Gordon.