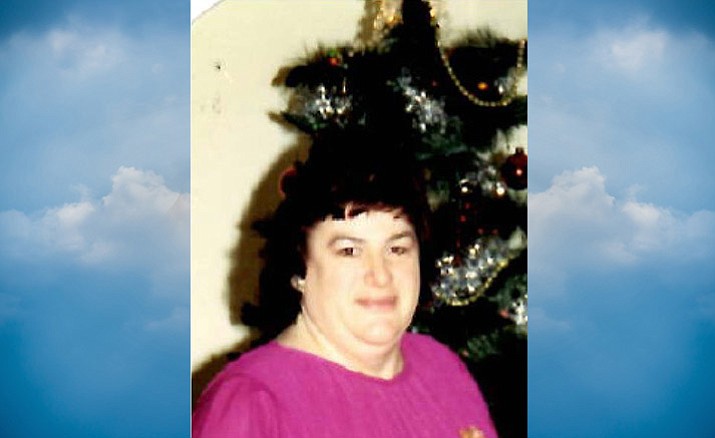 Originally Published: November 3, 2016 6 a.m.
Kathleen Ann Duncan, 74, of Kingman, passed away on Oct. 12, 2016. She was born in Cleveland, Ohio, Aug. 1, 1942, to Joseph and Irene (Woronski) Benedict.

Kathy married her husband, David Duncan Jr, August 21, 1965, celebrating 51 years of marriage.
She graduated from Bowling Green State University with a Bachelor's Degree in Education. She was a school teacher for 2½ years and then worked at the post office for five years and then retired in 2001 after working 27 years at the Department of Social Services.
After retiring, she moved to Kingman with her husband. She loved camping, traveling and sightseeing.

Kathy is preceded in death by her parents, Joseph and Irene Benedict.
She leaves behind her loving husband, David Duncan Jr.; sons, David (Letty) Duncan and James Duncan; sister, Carol (Don) Kolaric; granddaughter, Jamie; grandson, Terry (Darlene); and great-grandsons Alex and Josiah.
Services will be held at Saint Mary's Catholic Church, 302 E. Spring Street, Kingman, Ariz. 86401.

Mass – 6 p.m. Wednesday, 11/2/2016 @
Thursday, 11/3/2016, rosary at 9:30 a.m. and funeral mass at 10 a.m.
Lietz-Fraze Funeral Home and Crematory handled arrangements.
Thoughts and condolences may be submitted to the family at www.lietz-frazefuneralhome.com