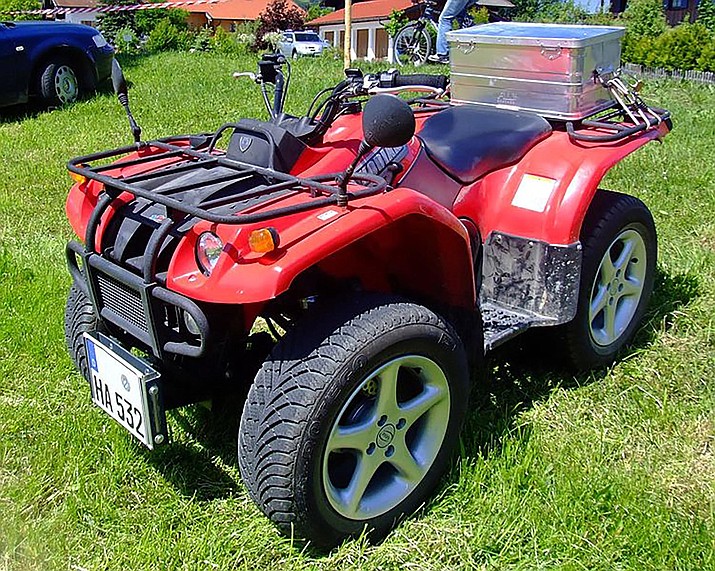 Originally Published: November 6, 2016 6 a.m.
KINGMAN – The Mohave County Parks Department received $12,494 in a Yamaha Outdoor Access Initiative Grant for its outdoor trails.
It was the only entity in the state of Arizona to be awarded a portion of the $80,000 in total grants from Yamaha.
This is a merit-based national award that will be used toward development of an off-highway vehicle (OHV) staging area and information kiosk at the entrance to Hualapai Mountain Park.
Yamaha's Outdoor Access Initiative provides funding for those who work and play outdoors, including those who rely on off-highway vehicles to ride, camp, hunt, fish or farm.
The staging area and kiosk at Hualapai Mountain Park will provide information about the Arizona Peace Trail such as rules, regulations and etiquette, as well as information about the park, said Steve Latoski, director of the county's Public Works Department.
The Arizona Peace Trail is a 750-mile OHV trail system that connects Kingman and Bullhead City in the north with Yuma in the south, using existing trails and roads in Western Arizona.
In Kingman, the trail passes in front of the Hualapai Mountain Park ranger station on Hualapai Mountain Road.
The park has been identified by Arizona Peace Trail as a service support facility and staging area for the northern leg of the trail.
"This kiosk will help provide those users with additional information about BLM routes, safety and education, while access and using public lands that surround our park and the Arizona Peace Trail in our county," Latoski said.