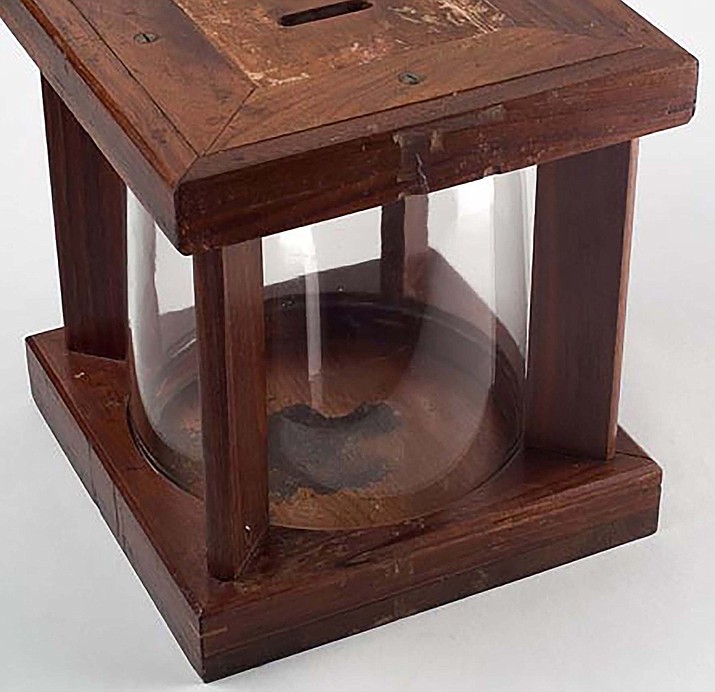 Originally Published: November 6, 2016 6 a.m.
WHERE TO VOTE
Your polling location will be printed in red on the front of your sample ballot. Polls will be open from 6 a.m. to 7 p.m. Bring a valid Arizona driver's license or two forms of photo ID.
Voters who do not have sufficient identification won't receive a regular ballot, but instead will receive a provisional ballot and will have five days to provide sufficient ID to the County Recorder for their ballot to be processed.
Following is a list of the county's polling sites:
Kingman Central (Precinct 215): Grace Lutheran Church, 2101 Harrison St.
Kingman North (Precinct 216): College Park Baptist Church, 1990 E. Jagerson Ave.
Kingman South (Precinct 217): St. Mary Roman Catholic Parish Center, 302 E. Spring St.; St. John's United Methodist Church, 1730 Kino Ave.; and First Southern Baptist Church, 3120 Hualapai Mountain Road.
Kingman East (Precinct 218): Calvary Baptist Church, 3575 Schaeffer Ave.; and Praise Chapel, 419 Harrison St.
Wikieup (Precinct 201): Owens Elementary School, 14109 E. Chicken Springs Road.
Yucca (Precinct 203): Yucca Fire Station, 12349 S. Frontage Road.
Chloride (Precinct 204): Chloride Town Hall, 4990 Payroll Ave.
Oatman (Precinct 206): Oatman Church, Rockhound Hill Road.
Meadview (Precinct 208): Meadview Civic Association, 427 E. Meadview Blvd.
Dolan Springs (Precinct 209): Dolan Chamber of Commerce, 16154 Pierce Ferry Road.
Golden Valley (Precinct 210): Golden Valley Fire Training Center, 423 S. Colorado.
Hackberry (Precinct 213): Valle Vista Community Church, 8620 Cortez Ave.
Arizona law prescribes a 75-foot limit around each polling place to create a "safe zone" and prevent voter intimidation and discrimination.
The only people allowed with this zone are voters (who may be accompanied by minor children or someone to assist them); election officials; authorized political observers; and U.S. Department of Justice observers.
Authorized party observers are required to obtain credentials from their county political party chairperson. Observers should not obstruct poll workers, interact with voters, take videos or photos, act unprofessionally or otherwise fail to obey rules at the polling place.