Originally Published: November 8, 2016 6:04 a.m.
KINGMAN – Two alleged murderers and a man accused of torturing his girlfriend and her son all made Mohave County Superior Court appearances recently.
Jerry Gilligan, facing a 26-count indictment, including kidnapping, sexual conduct with a minor under age 12, sexual assault, aggravated assault with a deadly weapon, and administering a dangerous drug (methamphetamine) to another, had a management conference in front of Judge Billy Sipe on Monday. His case was continued to 8:30 a.m. Dec. 5.
Robin Puchek is Gilligan's new defense attorney, while Amy Milton, deputy county attorney, is prosecuting the case.
"I need to review police reports and meet with Mr. Gilligan," Puchek told Sipe.
The investigation began when Gilligan's wife, 39, arrived at Kingman Regional Medical Center on Sept. 17 complaining of battery acid in her eye. The wife said that over the four previous days, Gilligan, 69, restrained her and her son and forced them to perform sex acts on him and on one another, according to the KPD.
Gilligan videoed and took pictures of the sex acts and beat the wife and son with a wooden stick. While they were bound, Gilligan shaved the hair off both victims' heads, the KPD reported.
Information was developed that indicated a two-year history of sexual abuse and assault of both victims, KPD reported. The 11-year-old was eventually released back to the custody of his mother.
While in court Monday, Gilligan stared at his alleged victim, who was viewing the court proceedings with a victim's advocate.
David Allen James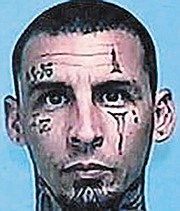 David Allen James, 33, who faces four counts in the May death of Matthew Scott Porter, 23, appeared Monday before Judge Lee Jantzen.
James is charged with first-degree murder, manslaughter, aggravated assault and assisting a criminal street gang, according to Prosecutor Mark Barlow of the county attorney's office.
Barlow said it is likely James will face either the first-degree murder charge or manslaughter charge, not both.
Although the case will be continued to 11 a.m. Dec. 7, it appears as though it's going to go to trial at a later date. Both attorneys estimated the trial would take a week or two.
Jantzen authorized $5,000 to the defense so they can have their expert pore over the autopsy report.
Kingman Police initially thought Porter died of an accidental drug overdose, but an autopsy reportedly showed the 23-year-old Kingman man was murdered.
Just out of prison
James was arrested in May, about one week after he was released from an Arizona prison, according to Kingman Deputy Police Chief Rusty Cooper.
Police responded to a home in the 500 block of Windsor Avenue regarding an unresponsive man at about 10 a.m.
Porter was dead when police arrived and they believed his death could have been the result of an overdose, but the Mohave County Medical Examiner determined Porter was the victim of a homicide due to blunt force trauma to the head, said Cooper.
Mark Barlow is the prosecutor in the case and Bryan Whitney is the defense attorney.
Justin James Rector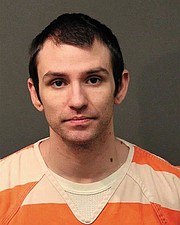 Justin James Rector appeared in Mohave County Superior Court on Friday in front of Judge Lee Jantzen, where Rector faces a murder charge with the death penalty attached in the death of 8-year-old Bella Grogan-Cannella, whose partially clad body was discovered in a shallow grave Sept. 2, 2014.
Jantzen was not happy with the slow progress of the case and told defense attorney Gerald Gavin to hustle up.
"We're making definite progress," Gavin told Jantzen. A jury trial is scheduled May 1. A status update was scheduled for 1:30 p.m. Jan. 27.
Sex assault alleged
The initial report from the Mohave County medical examiner indicated there was no physical evidence that Grogan-Cannella had been sexually assaulted when her autopsy was conducted, but Bullhead City Police Department Detective Brandon Grasse testified her hymen was missing and there were hemorrhages in her vaginal wall.
Rector was a friend of Bella's mother, who is currently incarcerated on drug charges. Grasse testified that on that evening in 2014, Bella's grandmother went upstairs to go to sleep. Then Bella's sister went to the bathroom, leaving Rector alone with Bella. When the sister returned, Bella and Rector were gone, said Grasse.
The grandmother, the mother and Rector were using drugs before Bella's disappearance, Grasse said.