Photo by Bob Leal.
Originally Published: November 9, 2016 6:03 a.m.
KINGMAN – Families go through agony, anguish and heartbreak when they talk about their loved ones who have gone missing. The unknowns are a constant tug on their hearts that doesn't stop.
There are eight missing people cases on the books with the Kingman Police Department, and Assistant Chief Rusty Cooper said those cases make his department frustrated – but determined – to find answers to what are likely excruciating endings.
"The missing people cases are perhaps the most frustrating ones we have," said Cooper. "We treat them all with equal importance. They're frustrating in the fact that when we run out of leads, the further that times goes by, the less likely … obviously for a successful conclusion. Which means to find the person alive and well," said Cooper.
He said with all the cases – the oldest goes back to 1985 – KPD keeps in contact with the families. Cooper said it's important to keep addresses up do date because investigative technologies with things such as DNA keep improving.
"As far as the investigation goes, we're very good at investigating, contrary to what people might say about recent ones. We're very good at investigating. We're very good at accepting help from outside agencies. We're not opposed to that by any means," said Cooper.
He mentioned the Sid Cranston case as a recent one that has a lot of notoriety.
While the FBI has helped out, Cooper said, "There's not much they are able to do that we haven't done. Other than that (the FBI) can help us keep it out there (in public.)"
The following is a rundown of the eight open missing people cases the KPD is working on:
Tyler Andrew Stice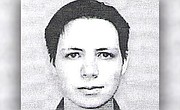 Stice was reported missing June 26. The 20-year-old was last seen at his Scotty Drive home at around 3:30 p.m. June 21. His 2006 Ford Mustang was found at Deer Canyon recreational area off Hualapai Mountain Road on June 25.
"It's been miserable. We have no idea where he's at," said Stice's sister, Jessica Curtis, 30, of Phoenix. "We know that if he was OK he would call by now."
The worst part is "just not knowing. We don't know what we're going to do," said Curtis. She said there has been no clues. She said KPD was "baffled."
Stice was hanging out with his father on June 20. He got up the next day to go to work at 5:30 a.m. at a furniture store, made his lunch, left, and hasn't been seen since.
Cooper called it an "unusual" case. Stice wasn't a hiker or a hunter, although the KPD was able to find out he purchased a rifle prior to him going missing. Cooper said he was not despondent or suicidal. He said KPD is investigating any online relationships Stice may have had.
His sister, Curtis, said about 40 people from Red Rock Search and Rescue conducted a search of the Hualapai Mountains, where his car was found. Using five different dogs, he was tracked to the Camp Stephens Girl Scout facility. His scent was lost there, Curtis said.
Sid Charles Cranston Jr.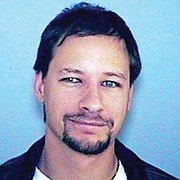 Cranston, who would be 42, was last seen June 17, 2015. This case drew considerable attention and was featured on a national show. The real estate agent was last seen at Interstate 40 and Stockton Hill Road. He was going to discuss a real estate deal but he never made it.
"We're feeling pretty positive," said Chris Cranston, Sid Cranston's brother, a flooring contractor from Charlotte, N.C. "I'm extremely confident this will get solved. It's just a matter of time."
"Sid's birthday was a tough day," Chris Cranston added. He said his family has had its ups and downs, which can cause "tears on demand. There are no words to explain unless you've actually lived it. It's impossible to put into words."
Chris Cranston continued, "If anyone is reading this, if they have any information, call someone and do the right thing." He mentioned the reward is growing, with the family putting up $10,000, the FBI $5,000 and KPD $1,000.
"I'd be so happy to pay money," said Chris Cranston, who said he was happy that the FBI was helping out the KPD in the investigation. "There's quite a bit going on."
"We're not releasing any of that because we don't want to interfere with what the FBI is doing," said Lyle Sharman, owner of United Private Investigations in Kingman.
Sharman, who has been a licensed private investigator for 12 years, was corporate director of security for Mandalay Bay's properties, including those in Las Vegas and Laughlin.
Sharman said he's convinced he knows one of the people responsible for Sid Cranston's disappearance. (Since that person hasn't been named a suspect, the Kingman Daily Miner is not publishing his name.) He said there may even be three people involved. Sharman said there is a lot of evidence that has been uncovered.
"We do think there was foul play involved. There's definitely foul play involved," said Cooper on Sid Cranston's disappearance.
Cooper said the case has been very frustrating because the family and loved ones wanted instant answers, and the KPD wanted to make sure they followed proper procedures so if and when suspects are arrested, they will be prosecuted efficiently and under the law.
Michelle Renee Segura
Segura, who would be 40, was reported missing Nov. 2, 2009 by a relative. She was last seen three weeks prior to her disappearance. Cooper said many of the details in this case are vague, but they are still actively investigating.
Stephanie Lynn Benton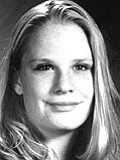 Benton, who would be 39 now, was last seen March 14, 1995, according to the KPD. "We do believe foul play was involved with her," said Cooper.
Benton was last seen at Community Park in the Bullhead City area walking toward a trailer park or mobile home park, Cooper noted. The case drew considerable attention because Benton was only 17 at the time. Her family was well known in town.
There was apparent drug use involved with Benton and her friend, said Cooper. The time she was last seen was around 2 a.m.
Cooper said law enforcement searched the river and dug up an embankment, because workers had moved dirt around prior to the incident because of renovations in the park.

Cooper said there was a strong possibility of foul play in Benton's disappearance. According to a flier on the website charleyproject.org, Benton was looking forward to her boyfriend's release from prison.
Two men claimed they were involved in Benton's case, but authorities determined that one of the individuals was imprisoned in March of 1995 and the lead was cast aside.
Paul Donald Hawk
Hawk, who would be 95 now, was traveling through Kingman with his wife Dec. 30, 1994, and "He stopped to go to the bathroom and never came back," said Cooper. He was found later in the day and transported to a local hotel by law enforcement.
He may have gotten a ride to the Denny's in Williams but it wasn't confirmed, said Cooper. There may have been some dementia concerns with Hawk. Cooper said the KPD doesn't think there was foul play involved.
Hollis Mitchell Sprague
Sprague, who would be 82 now, was reported missing April 1, 1992, after he "wandered off from his home walking – we don't know if he got a ride or just wandered off in the desert. That was his situation," said Cooper.
Susan Morris Sweet-Mahler
Sweet-Mahler would be 70 years now, and was reported missing May 29, 1991.
"She was the wife of a local businessman at the time. He has since died," said Cooper. "We also believe foul play was involved in her disappearance as well."
Mark Allen Weller
Weller would have been 58 now, and was reported missing Nov. 28, 1985.
"He may have been involved with people who may have been involved in drug activity," said Cooper. "That's kind of the ongoing, that something may have happened to him as result with his relationship to people."
"We do believe there was foul play involved with his disappearance," said Cooper.
KPD needs help
"I would just encourage people, if they have any information on these people, please let us know. Any information helps," said Cooper.
The Kingman Police Department phone number is 928-753-1911.
More like this story