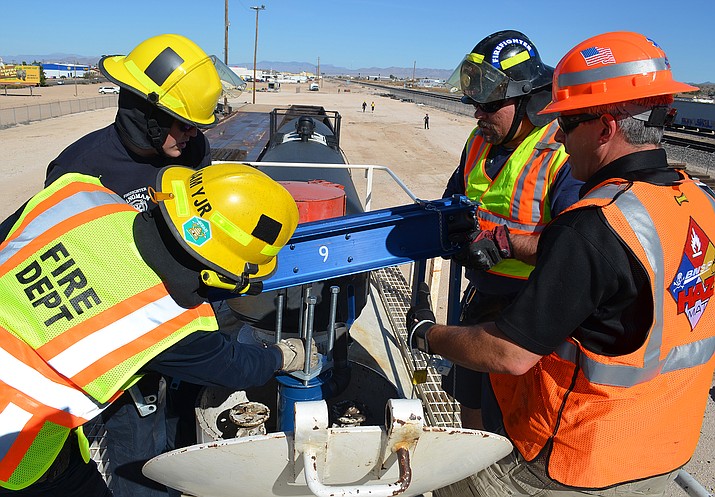 Photo by Aaron Ricca.

Originally Published: November 14, 2016 6 a.m.
A recent training exercise means emergency responders in Mohave County will be on the same page if ever there is a serious chemical leak or other hazardous material incident that requires a specialized response.
Numerous first responder agencies from throughout the state were at the training site on Andy Devine Avenue, including the Mohave County Emergency Management office, Mohave County Sheriff's deputies, local American Red Cross volunteers and HAZMAT teams from Golden Valley, Colorado City and Fort Mohave.
Kingman Chief Fire Officer Chris Angermuller gave a chemical spill response class to Kingman firefighters inside a mobile boxcar training center. BNSF moves the HAZMAT training cars throughout its network to train various first responder agencies how to handle a chemical spill.