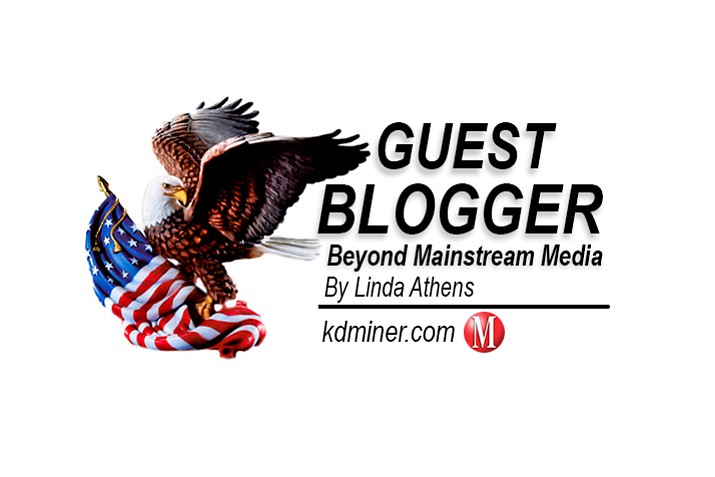 Originally Published: November 15, 2016 11:40 a.m.
Nearly a week after the presidential election of Donald Trump, the left wing media and their bizarre hysteria shows no signs of letting up; if anything, it is getting worse. As I daily watch them completely lose touch with reality, they go from one thing to another, trying desperately to pin their terrible loss to anything but the truth – the American people have rejected them and the one whose feet they have worshipped at, Hillary Clinton and the man whose legacy Hillary was to carry on, Barack Hussein Obama.
Their latest hit is Trump's pick of Stephen K. Bannon as chief political strategist and senior counselor for the Trump administration; a very high position. To jump from liberal channel to liberal channel all you hear is Bannon and anti-semite with Breitbart and alt-right thrown in for good measure.
To the unread liberal lemmings who blindly follow without ever finding out the entire story, it would appear Trump has picked a Jew hater to share the White House with. Odd, Jews are the most maligned race in America, not Muslims (I know, from the news, you didn't know that) and it is always the left doing the maligning.
Huff-Po and others actually refer to Bannon as an anti-Semite. Their source is the one sentence claim from Bannon's angry ex-wife in divorce court that Bannon didn't want their children going to school with Jews. Bannon denies saying it.
Odd again, because, as a filmmaker, Bannon was going to make a film celebrating the Jews life.
CNN's hit was that Bannon called Bill Kristol a renegade Jew at his Breitbart.com. Neither Breitbart.com or Bannon made that statement.
It was actually David Horowitz, who, when Bill Kristol was pushing the "Never Trump" movement, Horowitz, my all time favorite and a Jew himself wrote an article headlined "Bill Kristol, Republican Spoiler, Renegade Jew".
And he proudly says he would do it again because when Jewish Kristol went against Trump which helped criminal Hillary; it also helped the Muslim Brotherhood that launched the plan to wipe out Israel and push its Jews into the sea. That was their slogan. Hillary and Obama together, if they had their way, would have the Brotherhood back in power in Egypt where Israel would face the biggest military power in the Mideast.
Another criticism of both Bannon and Chief of Staff pick Reince Priebus is that neither has any experience. I would point out that Obama's pick, Ben Rhodes only claim to fame was that he wrote romance novels. Hahaha! Oh, and the fact he is the little brother of the head of one of the big left wing news networks. One that consistently puts down Conservatives.
There are a few other facts about Bannon that have been left out. He has a Masters in National Security from Georgetown University, received an M. B. A. with honors from Harvard Business School, was an officer in the U. S. Navy serving on the destroyer U. S. S. Paul F. Foster, was a Surface Warfare Officer in the Pacific Fleet and Special Assistant to chief of Naval Operations at the Pentagon.
He was also an executive producer in Hollywood, making numerous movies, was a Goldman Sachs banker, also acting director of Earth Science Research Project Biosphere 2 in Oracle, Arizona. He then switched to studying pollution and global warming. And there is much more he has done in his 63 years including becoming an executive at Breitbart News.
Most know him as a very intelligent, kindly man who will fight for what he believes in. Sounds like he and Priebus next to Trump are just what we need as this country inches its way towards the precipice under eight years of far left wing, Democrat, out of control rule. Such as sanctuary cities for instance.
And a little thank you to President-elect Trump for refusing to take his $400,000.00 a year salary. He will instead take $1.00.