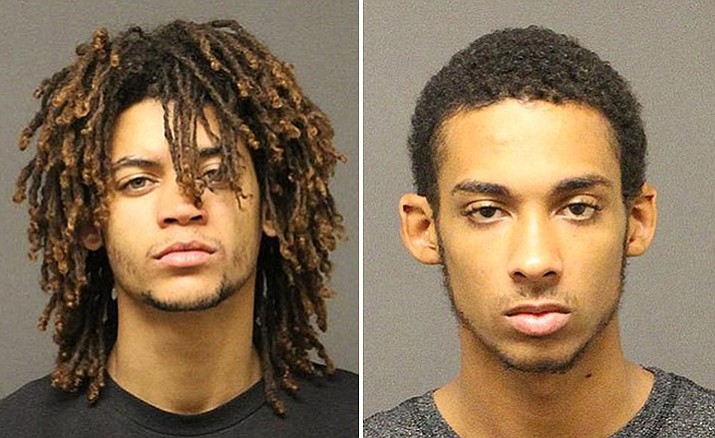 Originally Published: November 16, 2016 6 a.m.
KINGMAN – Two men are in jail after an alleged shoplifting spree turned violent on Monday.
Kingman Police Department arrested McGregor Octave III, 18, of Golden Valley, and Shawn D. Bell, 20, of Kingman, on felony charges of armed robbery.

According to Deputy Chief Rusty Cooper, an investigation shows Octave and Bell shoplifted several items from a convenience store in the 4500 block of Stockton Hill Road. Bell allegedly brandished a knife when confronted by an employee. He continued to threaten the employee and both men fled on foot.
Kingman Police later found them at another convenience store in the 3100 block of Stockton Hill Road. Based on witness statements and video surveillance, both men were arrested and booked into the Mohave County Adult Detention Facility.
"Since they were together, both can be charged (with felonies)," said Cooper.
No injuries were reported.