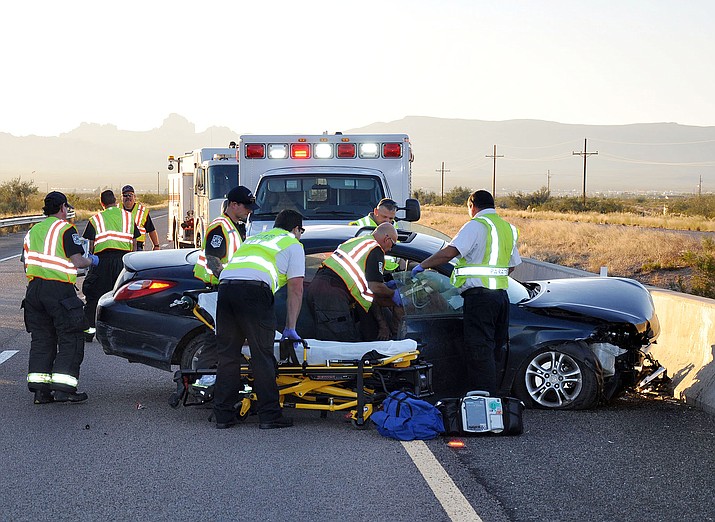 Photo by Butch Meriwether.
Originally Published: November 27, 2016 6 a.m.
GOLDEN VALLEY – The Golden Valley Fire District had its hands full in November. They responded to three structural or wildland fires, 103 motor vehicle accidents or emergency medical service incidents, one hazardous condition, 18 public assist call, 14 good intent calls in which people reported fires,but they turned out to be something else, such as a porch light; and 10 false alarms.