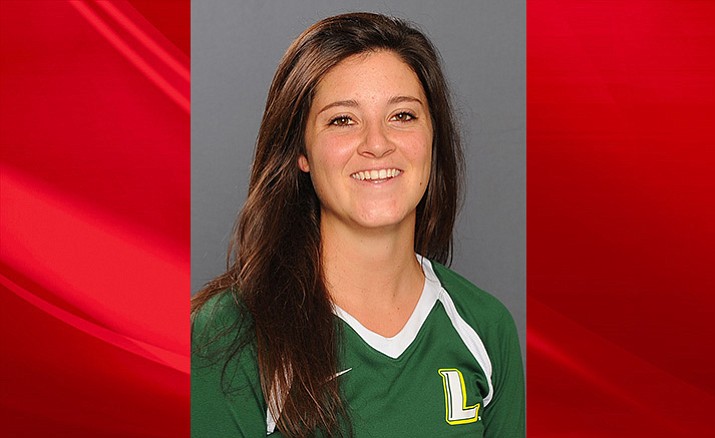 Originally Published: November 27, 2016 6:02 a.m.
KINGMAN – Senior Natalie Casson (Kingman High, 2013) has helped the Le Moyne College volleyball team to the NCAA Division II National Championship tournament for the first time in school history. The Dolphins are the No. 5 seed in the East Region and play fourth-seeded American International College (25-6) on Thursday in Amherst, N.Y.
Le Moyne (22-6) also captured the first-ever regular-season Northeast-10 Conference championship earlier in November. The Dolphins were upset in the NE-10 tournament in the first round as the No. 1 seed and had to hold their breath for a bid into the national tournament.
Casson is fifth on the all-time list for kills at Le Moyne (Syracuse, N.Y) with 1,189. Le Moyne volleyball coach Elizabeth Cheek leads the list with 1,296. Casson and Cheek are tied for all-time attack attempts with 3,960.
Casson led the Dolphins this year with 337 kills and was second on the team with 34 service aces. She also had 316 digs.