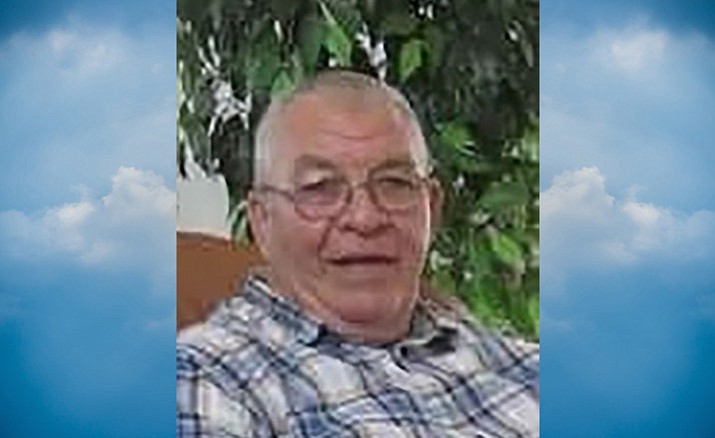 Originally Published: November 27, 2016 6 a.m.
David W Herndon, 74, of Meadview, Ariz., passed away Nov. 19, 2016. He was born in Nixa, Mo., on March 20, 1942, to Willard and Virginia Louise (Keltner) Herndon.
David grew up in Orange County, Calif., and graduated from Buena Park High School.
In 1963, he moved to Riverside, Calif., where he worked as a lather in the construction trade and later became a lathing and plastering contractor.
After retirement, he moved to Meadview.

David spent 56 loving years with his wife Judy Herndon. He loved fishing and old cars.
David is preceded in death by his parents, Willard and Louise Herndon and brother Duane Herndon.
David leaves behind his loving wife, Judy Herndon; son, Steven Herndon; daughters, Debora Herndon, Kristine Boyajian and Cynthia Herndon; brother, Dwight Herndon and six grandchildren.
Arrangements were placed under the care of Lietz-Fraze Funeral Home and Crematory.
Thoughts and condolences may be submitted to the family at www.lietz-frazefuneralhome.com.
More like this story