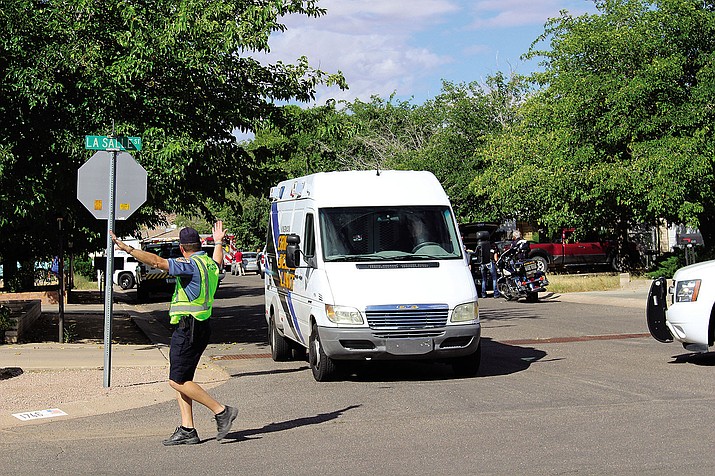 Photo by Doug McMurdo.

Originally Published: October 4, 2016 5:58 a.m.
KINGMAN – Kingman Police Detective Dennis Gilbert remains hospitalized in stable condition following a shootout Thursday morning.
Gilbert and Detective Nicholas Schmitz both fired their service weapons while serving a search warrant for a stolen firearm, killing Kingman resident Jeffrey Clair Cave, 53. Gilbert was struck by a shot fired from Cave, and Lt. James Brice narrowly escaped injury from another bullet. Both Gilbert and Schmitz are on routine paid administrative leave. This is customary in an officer-involved shooting incident. Bullhead City Police Department is investigating the incident.
Body camera video footage of the raid that left Cave dead and other officers shaken has been broadcast on Arizona and Nevada television news channels and has permeated the internet.
Cave's family members have not commented on the incident. The investigation remains active.
Related Stories