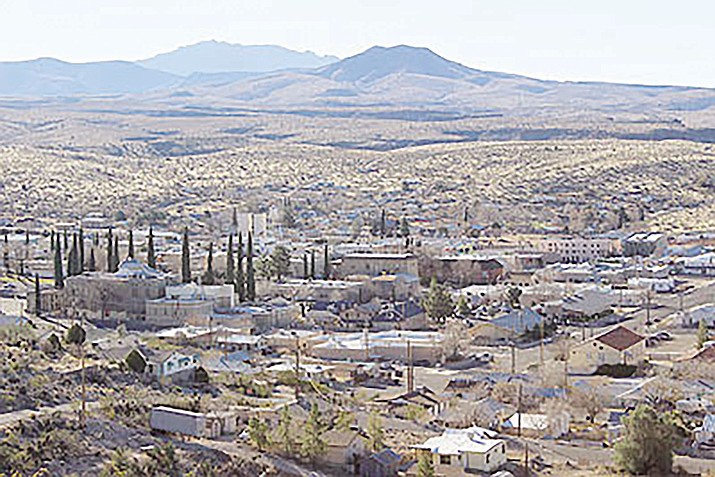 Photo by JC Amberlyn.
Originally Published: October 4, 2016 6 a.m.
KINGMAN – The City Council will consider initiating zoning and map amendments to create a Downtown Development District at its meeting today.
The council considered the proposed plan at its Sept. 20 meeting, but the issue was tabled so the mayor and city manager could meet with three owners of downtown properties.
Also on the agenda, the City Council directed city staff to produce several options regarding the hiring of outside legal counsel to review the Kingman Airport Authority contract.
City Attorney Carl Cooper sought out recommendations from other city attorneys for counsel who are well-versed in contract and airport law.
The KAA has been under contract with the city for more than a decade, and its contract has been embroiled in controversy.
Critics say the authority has failed in its mission to attract major employers to the Kingman area. Critics have also spoken frequently of the lack of leadership at the KAA.
A petition signed by hundreds of residents bashes the authority and its managers. KAA management has also taken criticism at council meetings.
In another matter, the council is expected to recommend authorization of city staff to negotiate a contract with Buxton of Fort Worth, Texas, to develop a retail development strategy.
City staff solicited statements of qualifications for firms to perform the service. Those responding were Buxton, HyperSpace IT, The Retail Coach and Webster Global Site Selectors.
The Economic Development and Marketing Commission budget is $50,000 and the Tourism Development Commission has budgeted $10,000 for the service.
City staff is seeking direction from the council on whether to proceed with a public hearing process to reduce sewer rates.
The city is considering refinancing a loan from the Water Infrastructure Finance Authority regarding the Hilltop Wastewater Treatment Plant, which could save $400,000 annually.
The residential rate could decrease by 17 percent.
In other business:
• The council will recognize city employees who have reached service milestones of five, 10, 15, 20 and 25 years.
• City staff has recommended to council to accept high-bidder On Target Enterprise, LLC's offer of $5,005.99 of store credit for the Kingman Police Department in exchange for 35 firearms. The weapons were either confiscated, turned in by owners or were found property.