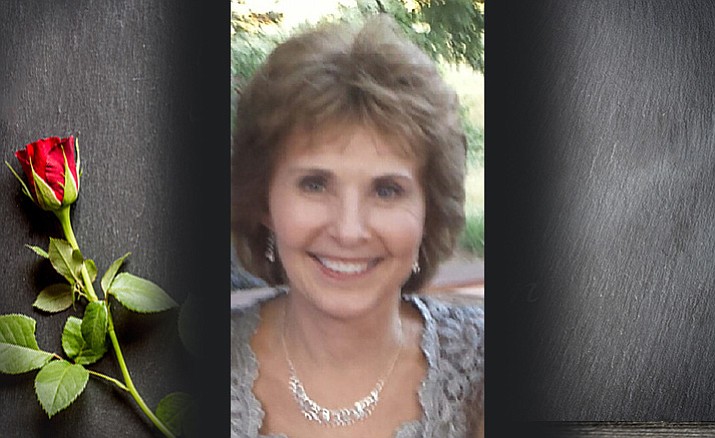 Originally Published: October 11, 2016 6 a.m.
Beloved Wife, Mother, Daughter, Sister and Friend
Karen Dibert, 63 of Kingman Ariz., went to be with the Lord in Heaven on Sept. 28, 2016.
She is survived by her husband of 43 years, Walter Dibert, her parents, Earl and Elinore Osgood, her father-in-law and mother-in-law, Walter and Irene Dibert. Her brother Brian and Bambi Osgood, Walt's brother and sisters, John and Diane Dibert, Jan and Roger Crowell, Kathy and Dave Morris, Ruth and Kenny Garvin.

Karen also is survived by her children: Mark Dibert and his wife Ally Dibert; her daughter, Jennifer Dibert Mann and her husband, Lee Mann. Karen also had twin grandsons: Parker and Austin Dibert and many nieces, nephews, aunts and uncles. She was preceded in death by her brother, Steven Osgood.
Karen was born and raised in Temperance, Mich. Her and her husband, Walt, moved to Arizona in 1976 and settled in Kingman in 1979. Karen loved being a wife, mother and a grandmother. She enjoyed cooking, baking, canning and sewing. Karen was very involved in Ladies Bible Studies. Karen worked at various banks for over 10 years and worked at A-Z Roofing for 15 years.
There will be a Celebration of Karen's Life on Saturday, Oct. 15, 2016, at 11 a.m., at The First Southern Baptist Church, 3120 Hualapai Mountain Road, Kingman, Ariz.
In lieu of flowers the family asks that a donation be made to First Southern Baptist Church, 3120 Hualapai Mountain Road, Kingman AZ.
Arrangements were placed under the care of Lietz-Fraze Funeral Home and Crematory.
Thoughts and condolences may be submitted to the family at lietz-frazefuneralhome.com.