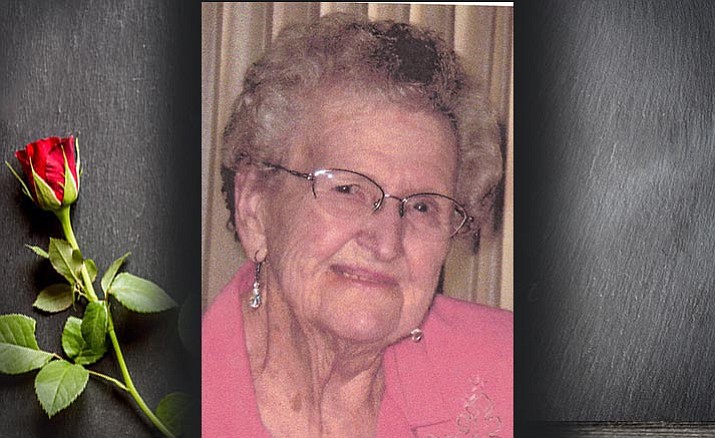 Originally Published: October 14, 2016 6 a.m.
Ruth J. Brockmiller, 96, of Kingman, Ariz., peacefully passed away at home on Oct. 8, 2016.
She was preceded in death by her parents, Raymond and Irene Brockmiller.
Born in Porter, Ind., on May 1, 1920, Ruth moved to New York City as an infant.
Ruth graduated from the Methodist Hospital of Brooklyn as a registered nurse, specializing in obstetrics. In 1957, Ruth and friends Alice Mallory and Helen Houghland resigned from Methodist Hospital and landed in Kingman and became managing co-owners of the Kingman TraveLodge, being the only three women to operate any of TraveLodge's 224 motels in 1963.
Ruth was a woman of her word and liked to think of herself as a New Yorker.
Ruth was very sensitive to the needs of Kingman and Mohave County and served on the Kingman City Council, the Board of the Mohave Museum of History & Arts, and was the proud recipient of the "Women Making History" award.
Ruth was a member of St. John's United Methodist Church.
Per her request, no services will be held. In lieu of flowers, please make a donation in her name to The Mohave Museum of History & Arts, 400 West Beale, Kingman, AZ 86401.