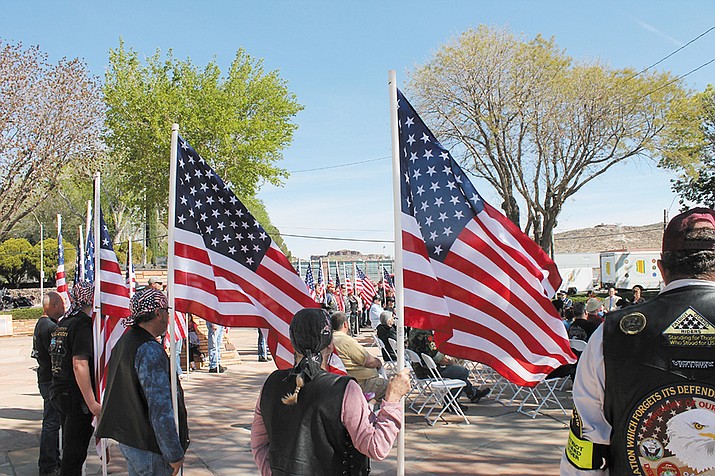 Photo by JC Amberlyn.
Originally Published: October 16, 2016 6 a.m.
KINGMAN – Attention, veterans: We thank you for dropping your stories and photos by the Miner office for our upcoming Veterans Day special section.
We would like to have many more contributions to fill our pages will your service deeds.
Unfortunately, there have been some entries dropped off without names of the veterans, without working phone numbers for contact, or without photos to publish, along with the stories.
In some cases we have only had photos dropped off without contact information, but we want to know your stories, too.
If you have dropped off or sent in a story, please contact Cody Davis at 928-753-6397, ext. 5267.
We want to do our absolute best for you, so please help us help you!
Thanks for being a subscriber and thank you for your service. – Kingman Daily Miner Staff