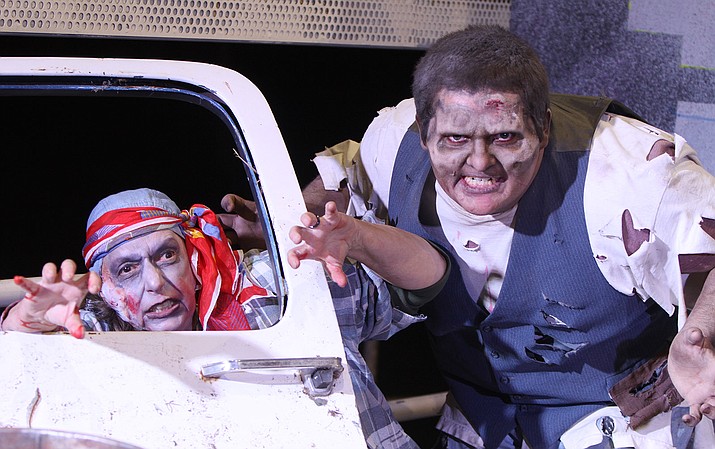 Photo by JC Amberlyn.
Originally Published: October 17, 2016 6:01 a.m.
Beale Street Theater held a Zombie Fest Saturday evening at Metcalfe Park. There were games, music, dances and other activities as well as a production of "10 Ways to Survive the Zombie Apocalypse."
Jewelee Steed was choreographer.
Over 40 performers from Beale Street Theater were involved in the production. Beale Street Theater will hold more performances in December.
Visit bealestreettheater.com for more information.
More like this story