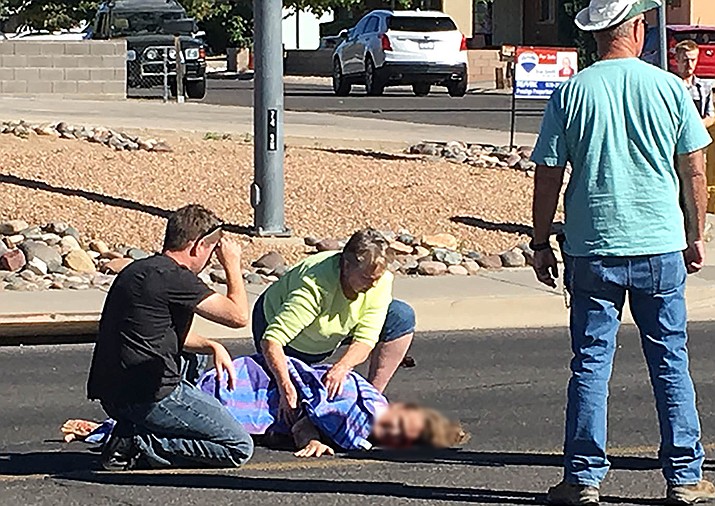 Photo by Hubble Ray Smith.
Originally Published: October 18, 2016 6:01 a.m.
Passersby assist a woman who was struck by a pickup truck in the 2900 block of Stockton Hill Road around 2:30 p.m. Monday.
She was not in a crosswalk.
The woman was transported by ambulance to Kingman Regional Medical Center.
Due to medical privacy laws, information on the woman's condition was not available, a KRMC spokeswoman said.
Kingman Police Department had not yet filed a report on the accident.