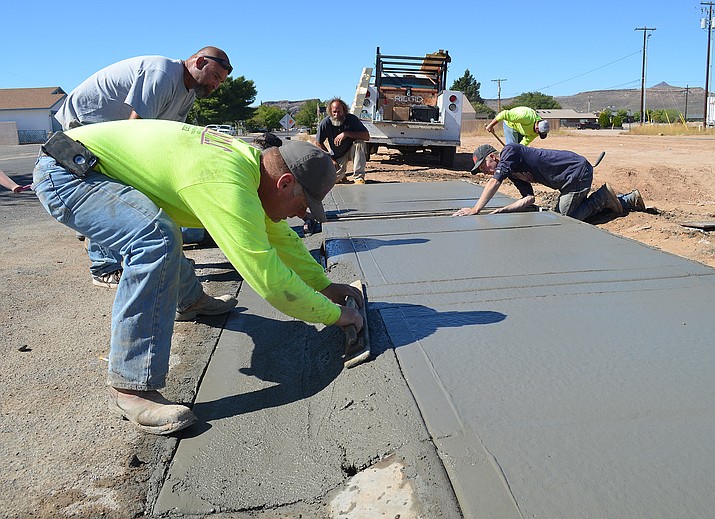 Photo by Aaron Ricca.
Originally Published: October 26, 2016 6 a.m.
Crews from CL Woodard, LLC, were putting finishing touches on a 25-foot section of sidewalk and drainage scupper across from the future House of Gains Fitness Center, next door to USA Pawn on Detroit Avenue, Friday afternoon.
The project was part of the gym's requirement to meet city code regarding improvements. A new parking lot has been built.
Water built up in the drainage ditch will channel through the scupper and into piping under Miami Avenue.
A House of Gains employee said he estimates the gym to open in about two weeks.