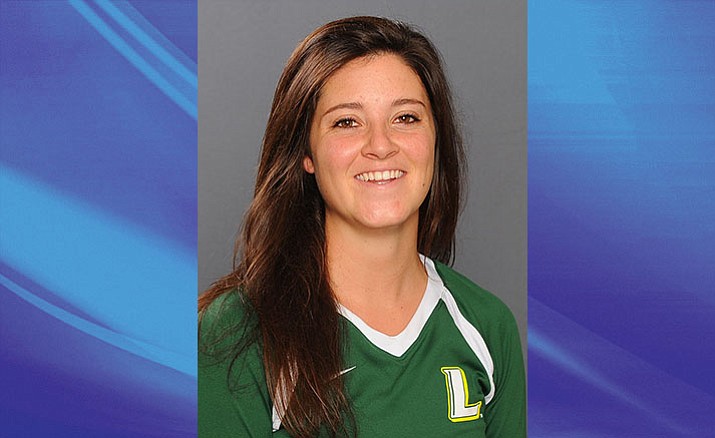 Originally Published: September 7, 2016 6:01 a.m.
KINGMAN – Natalie Casson (Kingman High, 2013) got her senior season and the Le Moyne College (Syracuse, N.Y.) volleyball team's season off to good starts at the Long Island Invitational in Flushing and Rockville Centre, N.Y., Friday and Saturday.
Casson recorded a team-high 52 kills over four matches and added 35 digs, which was second best for the NCAA Division II Dolphins.
Le Moyne won its first three matches of the tournament beating Bloomfield (3-1), Queens College (3-2) and Molloy College (3-1). Post University ended the Dolphins' run in a 3-0 sweep.
Casson began her senior season 12th on the Le Moyne all-time list for kills with 835. Coach Elizabeth Cheek holds the school record with 1,296 during her playing career from 2006-2009.
Casson and Le Moyne next play this upcoming Friday and Saturday in the Wildcat Invitational at Wilmington, Del.