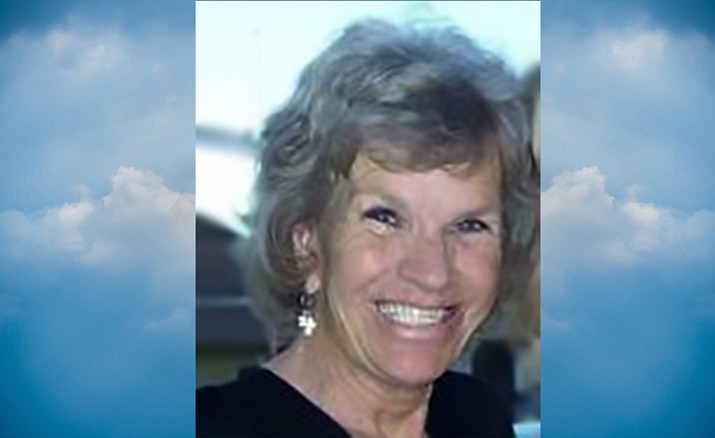 Originally Published: September 7, 2016 6 a.m.
Our beloved Janet Edwards passed into Heaven on Sept. 1, 2016 in Gilbert, Ariz. Janet was born in Albuquerque, N.M. to James and Mary Olson. She graduated from Valley High School and took college classes in Albuquerque. After moving with her husband and family to Kingman 49 years ago, she worked at Mohave General Hospital and Graham Landscaping, loving her jobs and family day by day. She was active in the bowling community and coached boys and girls on Saturday mornings for many years.
She is survived by her husband of nearly 60 years, Don Edwards, sons Elton (Billie), Darin, Marty (Rebecca) all of Kingman and daughter/caregiver for the last year, Natalie Lavely (Doug) of Gilbert.
Her pride and joy grandchildren are Jason Edwards (April), Kyle Edwards (Marissa), Nicole Gibbs (Dave), Eric Lavely, Kiersten Edwards, Faith Edwards, Maryssa Edwards, Dallas Edwards, Nick Koel, and Anthony Koel. She always made time for them and loved them endlessly.
The great-grandchildren, Troy, Reece, Grant, Paisley and Carter, these were the gifts in the winter of her life that kept her going and brought back memories of her own dear children.
Her love of life and energy kept everyone together and we are certain she is waiting for us in Heaven with a smile and a hug.
Services will be held at Kingman Christian Church, 2820 Gordon Ave. in Kingman on Saturday, Sept. 10 from 10 a.m. to noon.
In lieu of flowers, please consider contributing to The American Cancer Society's "Relay for Life" Team Big E, which she loved and was active in every year.