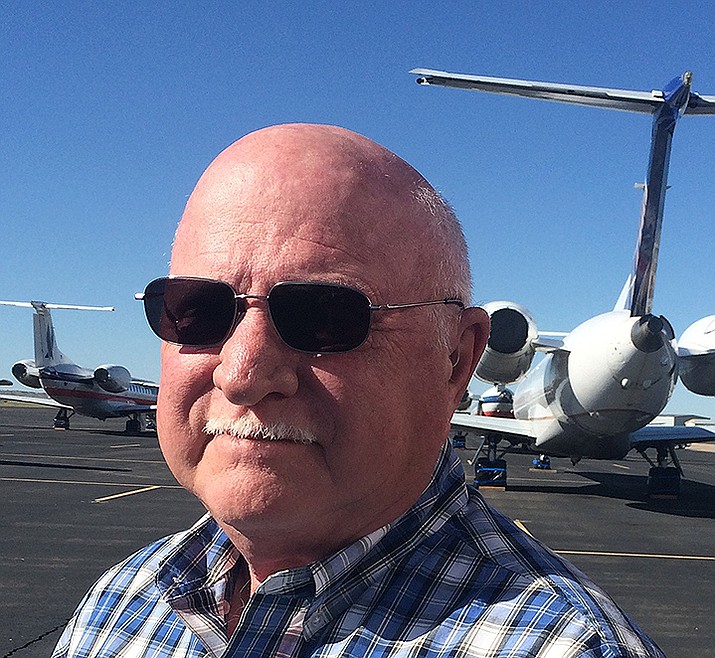 Originally Published: September 9, 2016 6:03 a.m.
KINGMAN – The City Council came out of closed session at the end of Tuesday's meeting and directed City Attorney Carl Cooper to find a third-party lawyer who would be tasked with performing an independent review of the city's contract with the embattled Kingman Airport Authority.
The authority has been under withering criticism for more than a year. Virtually every remaining candidate for mayor or the Council has made revitalizing the airport and industrial park a cornerstone of their respective campaigns.
"The Council wanted me to look for someone separated from the current litigation at Kingman Airport and provide independent advice on the situation," Cooper told Miner reporter Aaron Ricca.
Cooper said he would seek out attorneys with experience in airport and contract law and he hopes to find the right person within the next couple of weeks.
The authority has been under contract with the city for more than a decade. The contract won't expire until 2028, but that's only on paper as a 25-year extension automatically renews.
But critics say the authority has not done nearly enough to attract major employers to the Kingman area and demand change.
Gary Rucker is one of them. The Federal Aviation Authority employee and Council candidate distributed a "statement of findings" at the Aug. 16 Council meeting. The end result is that hundreds of people have signed a petition stating they have "no confidence" in the authority, he said.
"Those petitions were signed by people representing over 50 businesses, several hundred employees and vested stakeholders," said Rucker. Among them, he said, were the signatures of four airport authority commission members, four former directors of the authority board, and one past president of the authority's board of directors.
"So please, do not ask again, 'have you worked with the authority to resolve your problems,''' he said.
Neither Authority Director Dave French nor economic director Bob Riley were in attendance at the meeting.
The Council did not give Cooper a deadline to have the review completed.