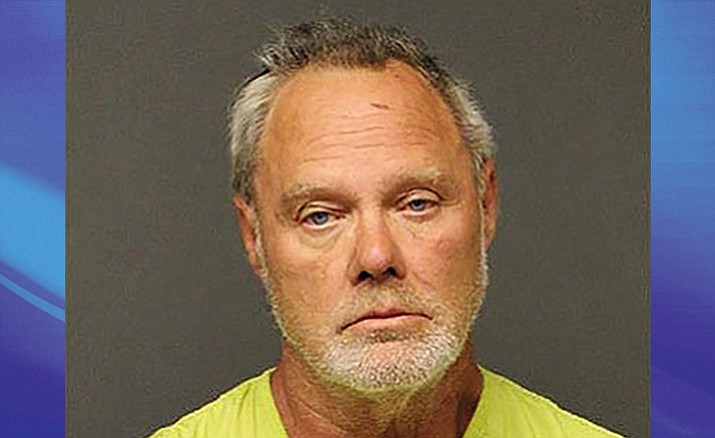 Originally Published: September 18, 2016 6 a.m.
KINGMAN – Victor Steven Empie, facing a first-degree murder charge in the shooting death earlier this year of John Hewitt Payne, 66, asked for a different defense attorney during court proceedings Thursday in Mohave County Superior Court.
Before the case management conference began, Empie, 62 of Meadview, with his hands and feet shackled and wearing an orange and white jumpsuit, was heard talking to his public defender, Ira Shiflett of Mohave County.
"I don't want you representing me," Empie said to Shiflett.
"I think my client is no longer satisfied with my services," Shiflett told Judge Billy Sipe Jr. once official proceedings were started.
Sipe told Empie to put his request into writing. He instructed Empie to go into detail on reasons why he wanted to change defense attorneys.
In the early morning of April 8, the Mohave County Sheriff's office said Empie drove his truck into a recreational vehicle occupied by Payne and his 58-year-old wife. The impact knocked the RV off its jacks.
When Payne opened the front door, Empie shot him in the abdomen, the sheriff's office reported. Empie also faces an attempted first-degree murder charge.
The sheriff's office said Empie and Payne had an ongoing feud when they were neighbors in the 4000 block of Gladiola Drive in Meadview.
Sipe ordered Empie back in court to continue the management conference Oct. 17 at 10 a.m.