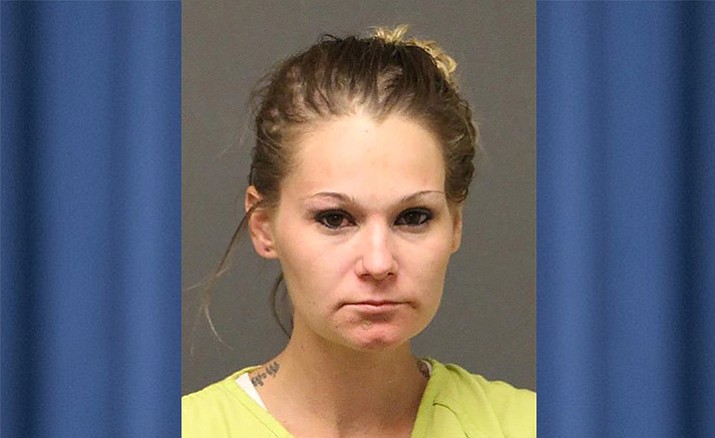 Originally Published: September 20, 2016 3:37 p.m.
KINGMAN – A 24-year-old Kingman woman got herself into a stinky situation Sunday and was arrested for alleged shoplifting and criminal nuisance.
Karly Laree Short was being sought about a shoplifting incident in the 3300 block of Stockton Hill Road. She fled on foot from a pursuing officer and entered the sewer system through a tunnel that opens into the Mohave Wash area behind Walmart, KPD reported.
Authorities were concerned for Short's safety because sewer gases created in the pipes are toxic. Several manhole covers along Airway Avenue were opened to provide Short an exit and create venting for the toxic gasses, KPD reported.
Kingman Fire Department personnel along with Kingman Public Works employees assisted in the search. Personnel were required to put on breathing apparatus before entering the sewer pipes.

At about 6:15 p.m. a city worker observed Short exit a manhole and flee northbound in the Mohave Wash. Officers located Short in the 3500 block of Burbank Street, hiding in a tree.

Short was taken into custody and booked into the Mohave County Adult Detention Facility. A Public Works employee was injured during the search.