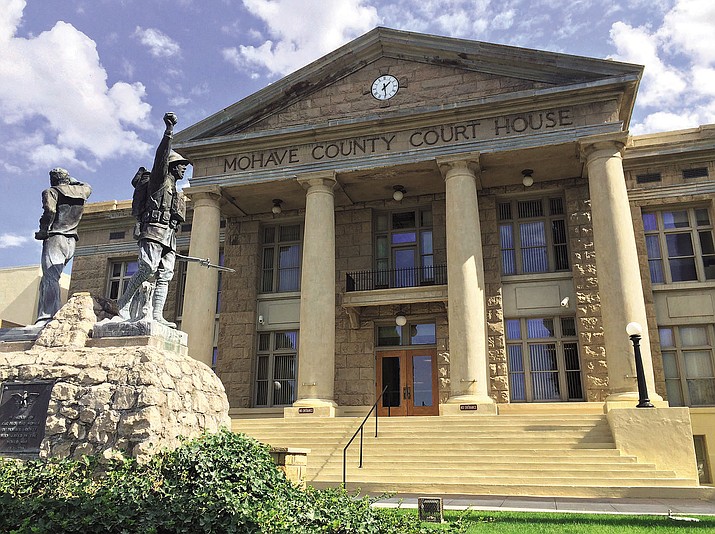 Photo by JC Amberlyn.
Originally Published: September 20, 2016 6 a.m.
KINGMAN – Citizens of Mohave County better think twice before they blow off jury duty if they want to keep money in their wallets.
One Bullhead City resident, in court Thursday for ignoring three jury summons she received in the mail, got a rough lesson.
Judge Billy Sipe asked her if she had good reasons as to why she didn't make herself available.
"I think I got preoccupied," said the woman. Judge Sipe fined her $250, payable by Friday.
Sipe started off the hearings by telling those in the courtroom that they were there because they had failed to appear for jury duty on "multiple occasions."
"Jury service is an important civic duty," Sipe told the courtroom. "You have to be here for our system to work."
At the 3 p.m. session, where order to show cause hearings were being heard, eight names were called out by Sipe. Three of those decided not to show up.
One man in his 20s displayed his colostomy bag to the judge and said he was very sick. No action against him was taken, but then Sipe told him that he should have contacted the court because there is information on the summons about those with medical issues.
A woman in her 60s, said, "If I would have received the final notice I would have been here." It was determined she was excused from one of the jury summons she received. She said a family death prevented her from being at court for another summons. No action was taken.
A man in his 30s said he was looking forward to serving and that he called the court and the person on the other line said the court was cancelled. Another time he said he didn't receive the summons.
Sipe begrudgingly took no action against the man, but he warned him that he had better show up the next time. One man told Sipe he had a five-way heart bypass surgery along with kidney stones and a seizure. He said he was in no condition to sit on a jury. "My priorities at the time were to live," the man said. No action was taken against him.
Sipe said fulfilling your obligation for jury duty was a small price to pay for the freedoms we enjoy.
"We can't continue to have this (jury duty scofflaws) happen," said Sipe.