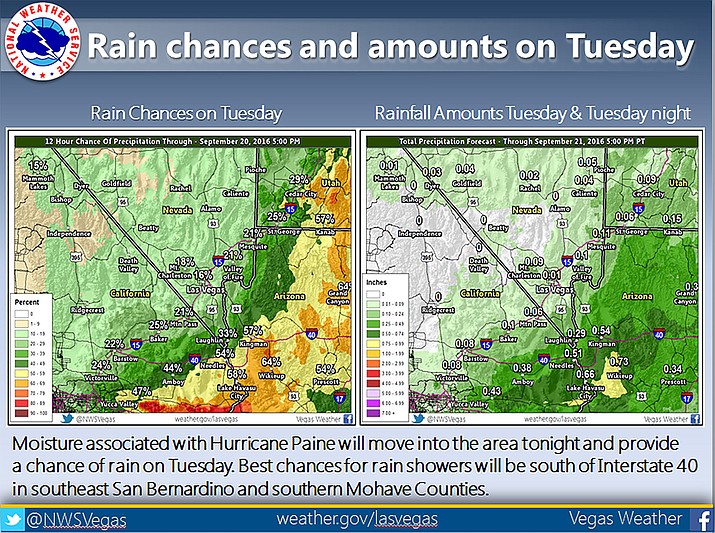 Originally Published: September 20, 2016 6:05 a.m.
Tropical Storm Paine is headed our way with light rain showers and a slight chance of thunderstorms today, the National Weather Service reported Monday.
The most favorable areas for moderate rain showers will be southeast San Bernardino County across Lake Havasu to Kingman and Interstate 40 with rainfall amounts of 0.25 to 0.50 inch.
A strong Pacific storm system will move through the region on Wednesday and Thursday.