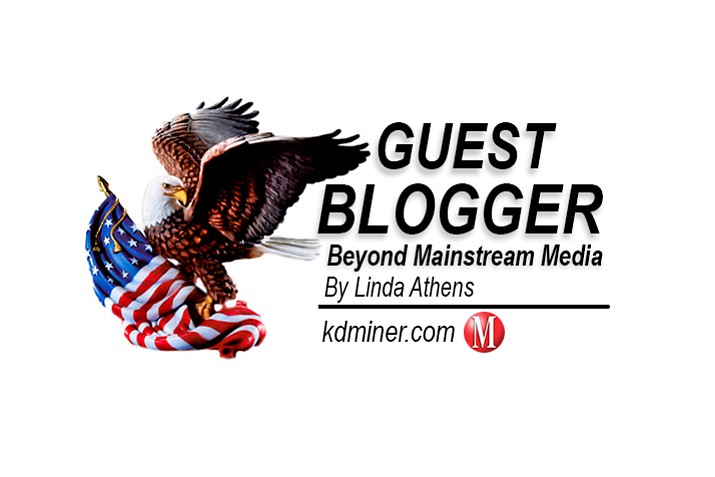 Originally Published: September 26, 2016 10:02 a.m.
As a supposed 100 million people excitedly await the Clinton/Trump debate tonight, it is becoming more clear that Hillary Clinton and those around her are running scared.
A few reasons why; a document dump several days ago showed that Barack Obama knew about Hillary's secret server because he himself wrote her on it all the time, USING A PSEUDONYM ie a fake name. That means Obama lied when he said he was unaware of it. He's the President of the United States, once the most powerful position on earth. And he lied about Hillary's illegal, secreted away server. That SHOULD mean something.
Next, we now also know numerous people around Hillary including Cheryl Mills, Hillary's Chief of Staff/Attorney received immunity from the State Department before the FBI probe of Hillary and her obviously illegal server in her home. There's a reason they got immunity of course. To keep them out of jail.
It was Mills that Hillary had go through her e-mails, digging out only about 55,000 that they got rid of – all about her yoga classes and Chelsea's wedding you understand. Cheryl Mills was actually Hillary's Chief of Staff at the time she did this which would have been illegal. So Hillary, the Queen of lies stated Mills was working in the capacity of her attorney at the time, not her Chief of Staff. This of course, was just another lie. There are so many lies with both Obama and Hillary and everyone around them, we simply understand and ignore them anymore. Who could possibly keep up with them.
So now you can make the connection. Obama told Justice (his friend Loretta Lynch) and the FBI (long time Clintons protector Comey) there would be NO ANYTHING brought against Hillary. He needed that to cover his own butt and he needs Hillary in the White House to protect what he believes is a good legacy. It isn't of course, but Hillary, Queen of Lies, could keep the lies going for him.
The Clinton side is doing all they can to pressure Lester Holt to side with them during the debate. If Holt doesn't single Trump out, it will be an unfair advantage for Hillary is their thinking? What? This woman who has been in politics for some 30 years? Fact check Trump's lies they demand. Can you imagine Hillary Clinton demanding someone else's lies be fact checked? Hahaha! That in itself would be hilarious were it not so sick. .
Meanwhile, I am still waiting for a big story about Hillary wearing a colostomy bag and why, why her two star only Dr declared she had pneumonia when she obviously did not have pneumonia, why it was reported she fainted when she instead stiffened up, parts of her body having seizure like motions (you go limp when you faint) when they threw her into a van "like a side of beef" (someone else's words).
So we shall see who appears to win tonight. One thing we do know. There is no way Lester Holt can win. And the truth in the polls. Trump is soaring, Clinton is sinking. And the Clinton camp is terrified. They haven't a clue what Hillary will show up. The shrill, shreiking Hillary, the slumping Hillary, the brain freeze Hillary, the 5 minute hurried bathroom break Hillary.
One thing is sure. This ride tonight will be worth whatever you have to pay for the ticket. Let the games begin!