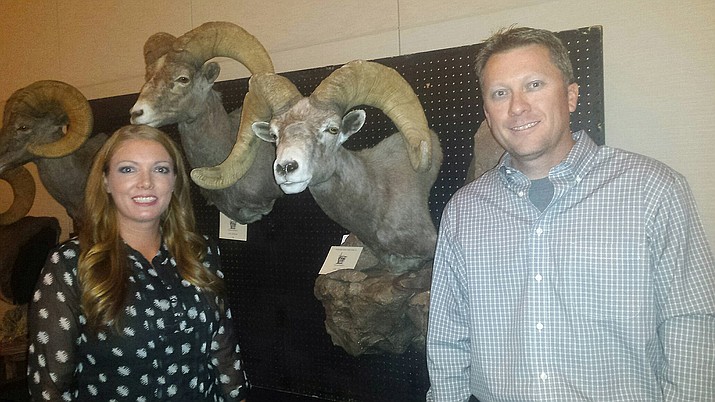 Originally Published: September 27, 2016 6 a.m.
The Arizona Desert Bighorn Sheep Society holds a banquet each year in which it recognizes the successful sheep hunters for the previous year. This organization also something that no other organization does – they honor the animals that were taken – and not so much the hunter.
They call it the Ram Recognition Banquet.
Recently in Scottsdale the organization honored the almost 100 sheep hunters who took rams in Arizona during the 2015 hunts.
In that group were three local successful sheep hunters. John Beauchamp took a great wide-flaring ram in Unit 15D North last year. That ram was scored by the Arizona Game & Fish Department at 166 2/8.
Crystal Reeves took an old ram in Unit 15D South that scored 171 1/8.
Dan Butler, who may be one of the luckiest guys on the planet, took a Rocky Mountain ram that scored 174 3/8 in Units 27 South/28 North in eastern Arizona.
You might remember that just two years ago, Butler took a very old desert bighorn ram in Unit 15D South with his bow.
It was exciting to see the number of rams that were brought to the banquet, and then get to hear from the hunters themselves, just how their hunt happened.
This year, there are three Kingman residents who will be pursuing their once-in-a-lifetime trophy in December.
John Collins will be hunting in game management Unit 15D, while Kevin Burgess will be hunting in Unit 15C South. Scott Dunton will be hunting sheep in Unit 16B.