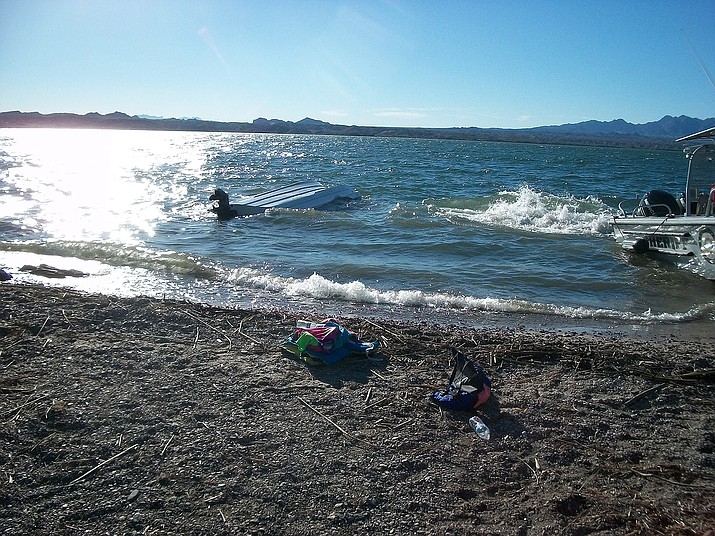 Originally Published: September 28, 2016 6:02 a.m.
LAKE HAVASU – An 18-month-old girl was airlifted to Phoenix Children's Hospital after a boat she was in capsized Saturday on the south shore north of Pittsburgh Point.
Waves two to four feet were crashing over the bow of the 1995 Hurricane deck point.
The boat operator, Jose Ortega, 43, of El Centro, Calif., instructed five to six people sitting near the bow to move to the back of the boat.
Ortega said he was traveling to Crazy Horse Campground from the south basin.
All but two of the 12 people onboard were wearing personal floatation devices.
The injured infant was wearing a PFD.
Everyone on board is from California.
The parents of the baby were onboard when the boat turned over.

No other injuries were reported. Alcohol is not believed to be a factor.
The accident remains under investigation. The infant is in critical condition.