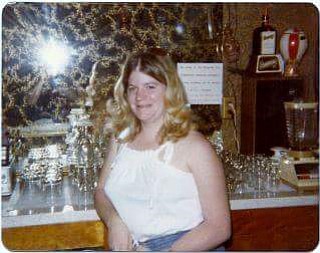 Originally Published: September 28, 2016 6 a.m.
Heaven gained another angel on September 15, 2016. Christine Nelson Garrett aka, Momz, at the age of 58 went home to be with her father, Jack Nelson; brother, Dan Nelson; and son Eric Nelson.
Momz had a heart of gold , always caring for those she loved; never turning away a lost soul, her door was always open to those in need. She was loved and cherished by many; she will be forever in our hearts and greatly missed.
She is survived by her husband, Alex Garrett; mother, Eileen Nelson; daughters, Raeschelle and Catherine Lagle; brother and sister, John and Kathy Nelson; grandchildren, Connor Nelson, Colter Burke Jr., and Rylee Clark, as well as nieces, a nephew, daughters-in-law and sons-in-law and many adopted children.
We will be having a celebration of Chris' life on October 1st at Sportsman's Bar from 12pm – 4pm. In lieu of flowers donations at the celebration will be much appreciated.