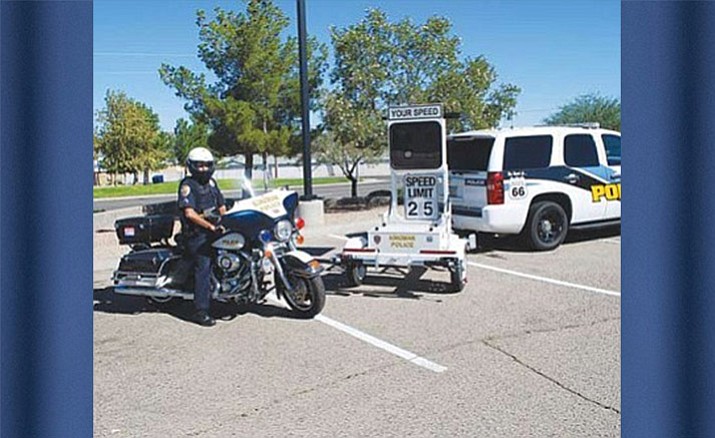 Originally Published: September 28, 2016 6:03 a.m.
KINGMAN – Evan Hopper of the Kingman Police Department, who was involved in the shooting death Aug. 29 of Paula Dell Phillips, was involved in another shooting, that one nonfatal, in 2012.
In the latest shooting, Phillips, 35, pointed a loaded .410 shotgun at Hopper after a traffic stop, according to the Kingman Police Department, in a statement released in cooperation with the Mohave County Sheriff's Office, which continues its investigation into the incident.
Once finished, according to MCSO spokeswoman Trish Carter, the findings will be forwarded to the Mohave County Attorney's Office for review. Hopper is back on the job, according to the KPD.
The 2012 incident involved John Yard, according to KPD Assistant Chief Rusty Cooper. Hopper was again making a traffic stop, this time near the Walmart, located in the 3300 block of Stockton Hill Road, when Yard came out of the dark and pointed a gun at Hopper, said Cooper.
Witnesses said Hopper told Yard twice to drop the gun, but Yard refused, and Hopper shot him once in the torso, according to a Kingman Daily Miner report from Oct. 30, 2012. The gun was later determined to be a pellet gun.
A look at prison records from the state of Arizona show Yard received a four-year sentence for aggravated assault on an officer in the case, and he was released Aug. 20. He is 59 years old.
Yard, identified by police as a transient, had several previous arrests for disorderly conduct and he was also cited in 2011 for failure to register as a sex offender.
The Lake Havasu Police Department was the independent agency that handled the investigation, which is standard procedure following an officer-involved shooting.