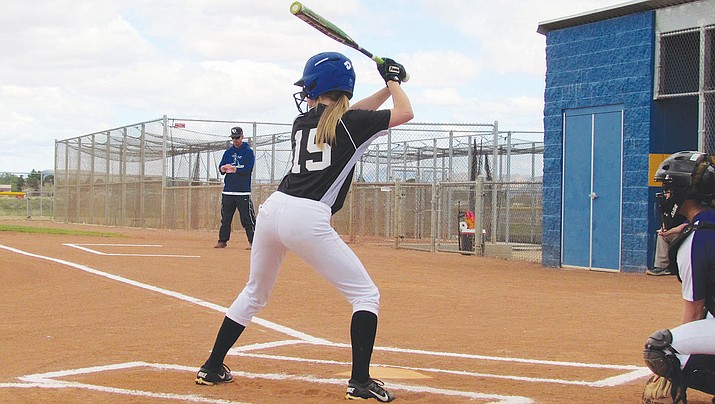 Originally Published: April 4, 2017 5:55 a.m.
KINGMAN – Payton Chamberlain threw a two-hitter, and the Lady Bulldogs got their first regular-season win beating Northwest Christian Saturday at Kingman High School, 7-2.
Chamberlain earned the win throwing a complete game. She gave up two runs on two hits and eight walks over seven innings. She struck out nine.
Anastacia Tanner led Kingman (1-8, 1-2 3A West) at the plate. Tanner went 2-for-4 with two singles and one run batted in. She also had a stolen base.
Kayli Toms singled, drove in one and swiped a base.
"We are finally starting to see improvement," said KHS softball coach Craig Lee. "We are still really young with five sophomores and four freshmen, and we have to stay patient while they learn the game. I'm very proud of how they have improved their focus every week."
Northwest dropped to 2-2 in the 3A West and 3-6 in conference.
The Lady Bulldogs host Wickenburg (1-5, 0-2) at 3:45 p.m. today.