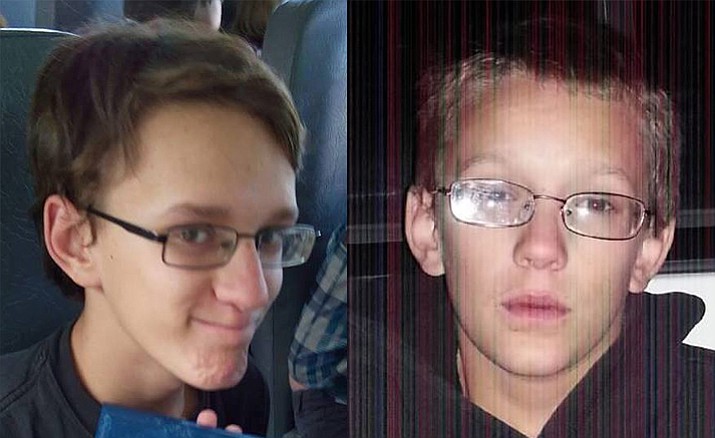 Originally Published: April 5, 2017 12:14 p.m.
Updated as of Wednesday, April 5, 2017 4:49 PM
Update: Mohave County Sheriff's Office is pleased to report that Darrius O'Neal has been located this afternoon in good health. O'Neal was located in north Las Vegas, Nevada, at a bus stop.

O'Neal will be reunited with his family. No further information is available at this time.

KINGMAN – The Mohave County Sheriff's Office is asking for the public's assistance in locating 13-year-old Darrius O'Neal of Kingman.

The boy was last seen leaving Kingman Middle School at 1969 Detroit Avenue at about 1:30 p.m. Tuesday.

O'Neal is a white male, 5-foot-4, approximately 110 pounds with brown hair and hazel eyes. He was last seen wearing a gray Kingman Middle School sweatshirt, dark pants and a black and red zip-up jacket. Darrius wears prescription glasses and may have a black backpack with him.

A missing person bulletin for O'Neal has been issued to law enforcement agencies.
Keni Lee O'Neal, the mother, contacted the Daily Miner through Facebook and said a witness thought they saw the boy get into a red semi-truck traveling northbound on U.S. Highway 93 near Coyote Pass around 1 p.m.
"I am so scared and worried. He was alone in the cold all night," O'Neal said. "I need prayers and well wishes that he is found soon."
Anyone with information on the whereabouts of Darrius O'Neal is asked to contact Mohave County Sheriff's Office at (928) 753-0753.