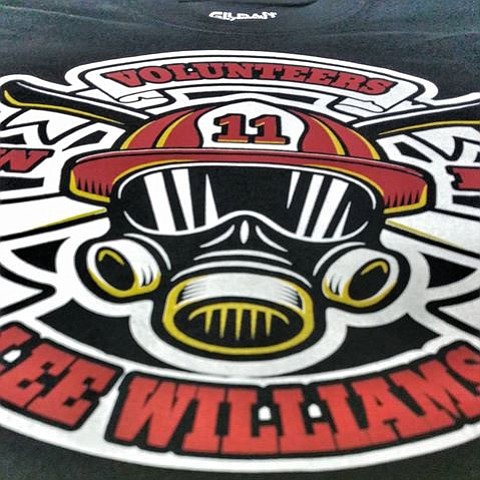 Originally Published: April 9, 2017 6 a.m.
PRESCOTT – Jake Schulz and Justin Warren each had two hits, Griffin Hays pitched eight-plus innings of one-run baseball for Prescott, but Mike Bathauer's double down the left field line in extra innings gave Lee Williams a 2-1 win over the Badgers on Thursday afternoon.
It is the eighth loss in the last 11 games for Prescott (6-11, 2-4 Grand Canyon), which earned a 6-4 win over Lee Williams in Kingman just two days ago.
Hays took the ball to begin the ninth with the game tied at 1-1, but after a Carter Rhodes doubled to left field to begin the frame, Prescott skipper Kent Winslow was forced to remove his senior hurler.
Warren came in to relieve Hays on the mound, but allowed Bathauer's RBI double down the left-field line to score Rhodes and the Volunteers never trailed again.
"I expected curveball mainly … but I knew he wasn't going to walk me, so I was sitting fastball inside, stayed inside of it and pulled it down the line," an ecstatic Bathauer said after the game.
The No. 12-ranked Volunteers (14-6, 3-5 Grand Canyon) have won four of their last six contests, but had lost four one-run ball games this season until Thursday.
"We've been in a few one-run losses this year, so it's nice to handle the adversity the way we did," Lee Williams skipper Patrick O'Boyle said. "The kids stepped up to the plate and did their job, and that's what we ask of them."
Matt Bathauer, Mike's twin brother, was the relief pitcher responsible for the Harry Houdini-like act on the mound.
"I can't even begin to explain how good it felt," Bathauer said about getting out of the jam. "My defense backed me up all the way, I got to leave it to my boys in the field. They got me through that whole thing."
Paul Giglio toed the mound for Lee Williams and pitched six strong innings, allowing only one run after hitting Prescott center fielder Dawson Winslow in the second inning with the bases loaded, giving the Badgers a 1-0 lead at the time.
"He did his job, he gave us a chance," O'Boyle said of junior starter. "He allowed them put the ball in play and let our defense make the play. Our defense is credit to what Paul did, and they came through for him."
UP NEXT
Prescott: The Badgers are four games back of Grand Canyon region-leading and No. 4-ranked Mingus in the standings, but are just two games back of second place Flagstaff.
Prescott is scheduled for a road trip to No. 16-ranked Higley (8-9, 2-1 Desert Sky) today with a first pitch set for 3:45 p.m.
Lee Williams: The Volunteers return home to face Mohave (9-10, 0-5 Grand Canyon) on Tuesday, April 11. First pitch is set for 3:45 p.m.