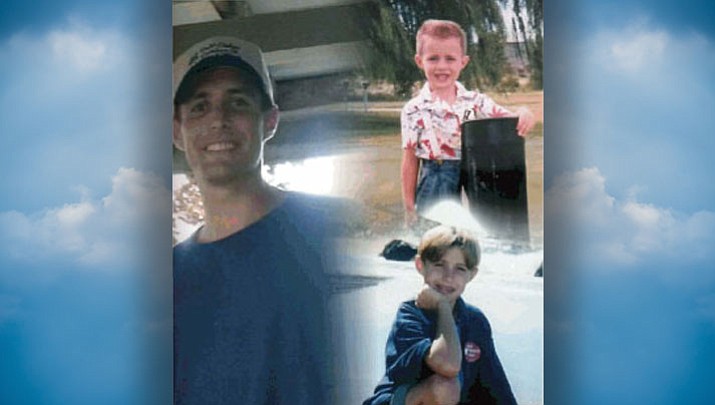 Originally Published: April 11, 2017 5:55 a.m.
Derek "Knute" Brown was born October 23, 1985 in Kingman, Arizona and passed away March 12, 2017 in Oregon.
Derek started his education in Kingman. His high school years were shared at Kingman High and Philomath High School in Oregon. He continued his education with classes at Linn Benton Community College in Albany, Oregon.
Derek was employed with Hall Oakes Lumber in Monroe, Oregon where he enjoyed the hard work and making his coworkers laugh.
Derek is survived by his parents, Michael B. Brown Sr. and Sheila Marie (Dan Fraser); brother, Michael B. Brown Jr.; grandparents, Kenneth D. Sr. and Kathy Peterson; nephew, Jonathan Ronnie; aunt, Sandy (Bill) Ginest; uncles, Danny (Jackie) Stanley, Dave (Deanna) Stanley, Kenneth Peterson II, and Eric Peterson.
Derek was preceded in death by his grandparents, "Knute" and Ruby Irene Brown; great grandparents, Oscar and Mildred Peterson and Lester and Jeanne McFadyen; uncles, Herbie Padilla Sr. and Scotty McFadyen; and cousin, Dustin Woodmansee.
Private cremation service by McHenry Funeral Home in Corvallis, Oregon. We will be having a memorial for Derek's family and friends at a later date in Kingman, Arizona.
Derek kept his special prayer in his wallet and we would love to share this with family and friends:
Our Father who art in Heaven, hallowed be thy name, Thy kingdom come thy will be done on Earth as it is in Heaven, Give us this day our daily bread and forgive us our trespasses, As we forgive those who trespass against us. Lead us not into temptation, but deliver us from evil, for thine is the kingdom, the power and the glory forever and ever. Amen.