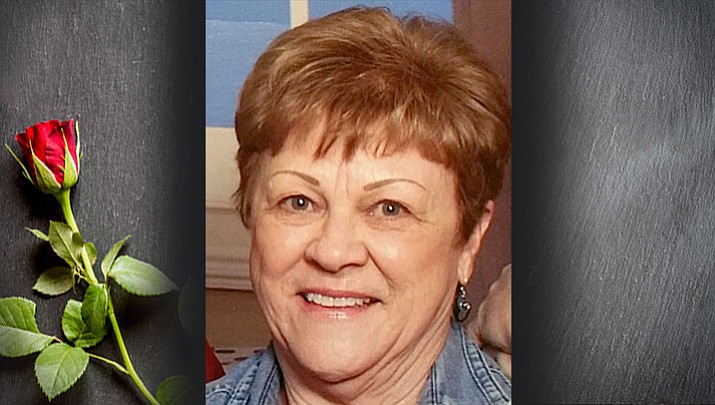 Originally Published: April 12, 2017 6 a.m.
Bonnie L. Jones of Kingman, Arizona passed away on April 4, 2017 after a brief illness. Bonnie was born the only child to Thelma and Leslie Bohrer of La Junta, Colorado on December 8, 1939.
Bonnie was a professional secretary and was very proud of her shorthand skills. One among other secretarial jobs she held during her career was as Personal Secretary to Ben Miller, President of Miller Stockman Clothing, in Denver, Colorado. Until her retirement a few years ago she was the secretary for Protek Construction, the company she and her husband have owned and operated in Scottsdale and Kingman for the last 23 years.
The job at which she most excelled was as a mother to her special needs child, Jeffrey.
Bonnie is survived by her husband of 48 years, Pete Jones and two sons, Thomas and Jeffrey in addition to three grandchildren and five great-grandchildren.
She is preceded in death by her parents and youngest son Michael.
No services are planned.
No flowers, in lieu of please donate to Kingman Salvation Army, 308 E Beale St., Kingman, AZ 86401.