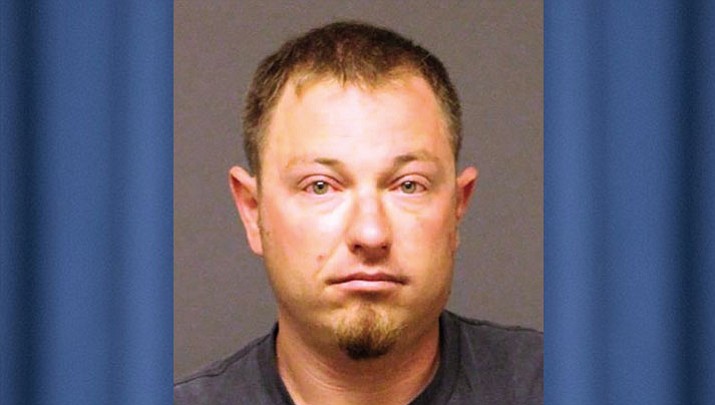 Originally Published: April 14, 2017 5:57 a.m.
UPDATE: Anthony F. Puglia was incorrectly described as being the roommate of the deceased at the residence on Colorado Avenue by the Kingman Police Department. Puglia was an acquaintance who arrived at the home and found the male subject lying on the floor, already deceased. Investigators DO NOT believe Puglia was involved in the death of the decedent.
---
KINGMAN – Kingman Police arrested Anthony F. Puglia, 33, of Kingman on a felony charge of aggravated assault of a firefighter Wednesday morning.
According to Deputy Chief Rusty Cooper, the arrest happened in the 2700 block of Colorado Avenue after Kingman Fire Department paramedics responded to a call regarding an unresponsive man. Paramedics arrived and found a 34-year-old man dead in the home.

Puglia, a roommate, became aggressive and demanded paramedics begin treatment. At one point Puglia allegedly pushed a firefighter and began breaking items in the home. KPD arrived and took Puglia into custody for the assault.
The death is suspicious and possibly the result of an overdose. Puglia was booked into the Mohave County jail.
More like this story