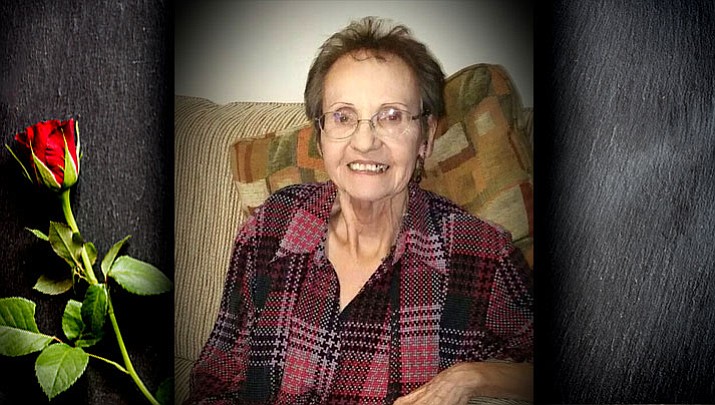 Originally Published: April 14, 2017 6 a.m.
Mary Longoria VanNortwick (Casarez), 84, passed away peacefully on March 11, 2017, at her home after a bout with cancer. She fought the good fight with grace. The earth is not a better place, but heaven just became better with this angel.
She relocated to Kingman in 1971 from Hawthorne, California where she took a job at Carter's Roadway Inn, where she worked until her retirement. Some may remember her freshly made tortillas and salsa that would be sold at the back door during lunch time.
Mom was kind and generous, always putting others before self, was a class act and comforter in chief up to the very end.
She is preceded in death by her husband Jack, first husband Joseph, parents, Domingo and Rose, sisters, Ruth Dena, Sally Rentrios , eldest daughter, Rose Marie (Dolly) Jensen, grandsons, Nicholas Longoria, Jacob Longoria and granddaughter, Chelsea Longoria.
She is survived by her children; Joe Longoria (Michele), Laura Longoria, Jon Longoria, Roger Longoria (Dorene) and Jerome Longoria (Gina), brothers; Daniel Casarez (Celia), Robert Casarez, and sister, Linda Casarez, nieces, nephews and numerous grandchildren, great-grandchildren, and great-great-grandchildren.
We miss you mom and our hearts are void without you, but we know you're now in a better place without pain or suffering and the Lord has welcomed you to your eternal home and wiped away your tears.
A celebration of life will be held on April 29, 2017 at the home of Joe and Michele Longoria, 3109 Emile Circle, for the family and close friends, beginning at 2 p.m.