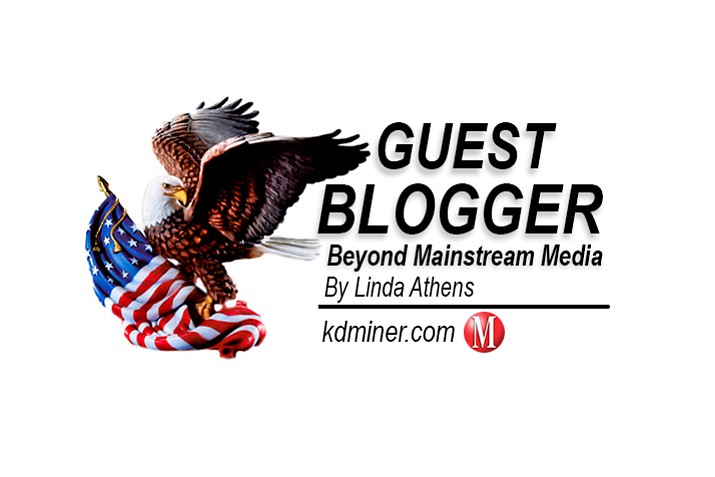 Originally Published: April 16, 2017 8:22 a.m.
In the middle of so much heavy duty news lately, I was beginning to find it hard to keep track of my own prayers. I would start with all things Syria but find myself praying the left wing would wake up and see the truth. There is no collusion between Russia and Trump beating Clinton, but two seconds later my mind would wander off somewhere else.
Finding it hard to stay focused, I wondered if there was anything left to laugh about these days. As if in answer to an unspoken prayer, I discovered there is.
It seems, in their desperation to write yet one more story about how worthless Donald Trump is, the lib media has jumped on the White House Easter egg roll to prove yet another failure by the new administration.
Melinda Bates organized eight years of the egg rolls while director of the White House Visitors office under Bill Clinton's administration. She advises us "It's the single most high-profile event that takes place at the White House each year, and the First Lady is judged on how well they put it on."
Melinda continued: "I'm really concerned for the Trump people because they have failed to fill some really vital posts, and this thing is all hands on deck." (American Patriot).
I will admit, I had heard there were many positions still unfilled in the Trump administration that is putting a greater burden on people like Reince Priebus and press secretary Sean Spicer, but I had no clue some of those vital posts left unfilled were for an Easter egg roll?
I also wasn't aware the Easter egg roll is the most high profile event to take place at the White House each year. I, in my apparent ignorance, thought it might have been visits by the heads of state of Canada, England, Israel, China, Japan, and oh so many others, all in the new President's first two months. Or the labor leaders, all gathered in one room with the President's ear. Or the CEOs of the automobile companies. Friend or foe, President Trump has invited them all, listened to their thoughts, complaints, suggestions and shared the beauty of the White House with them. To me, all these seemed to "trump" an Easter egg roll, but what do I know or by what measuring apparatus smart people like Melinda Bates use.
By comparison, the Obama's were famous for sharing the White House with their Hollywood friends and even had the likes of Justin Beiber and Ariana Grande perform for egg rolls past. By Obama standards, those years made the egg roll success list, no doubt.
It is said, on condition of anonymity (really?), there may be only 20,000 this year as compared to the Obama's record breaking 37,000 last year on the South lawn. As an avid gardener, all I could think of when I heard that was, Obama may have missed his one opportunity to legitimately provide some shovel ready jobs, right on that lawn – after the children and eggs left, of course. And, the Yoga Garden the Obamas provided and the special invitations to transgender people that the Obamas pushed at prior egg rolls also have not been brought up this year under the Trump administration. Again, this from an anonymous source.
While I personally find this hilarious, on a serious note, President Trumps Easter egg roll may not have the numbers President Obama's did (to find out, simply watch the liberal news shows), but President Obama nixed the Christian services at the White House, the real reason for Easter, but did celebrate Muslim holidays there in the fall.
I would be thrilled if President Trump acknowledged our Savior, Jesus Christ, and the fact we celebrate Easter as the day He rose from the dead for our sins. After all, Christianity is the religion we were founded on and is the truth behind the greatness we once celebrated and will again one day. Happy Easter everyone.
From Battle Hymn of the Republic during the Civil War.
In the beauty of the lilies Christ was born across the sea With a glory in His bosom that transfigures you and me As He died to make men holy let us die to make men free While God is marching on Glory, glory, Hallelujah Glory, glory, Hallelujah Glory, glory, Hallelujah His Truth is marching on.