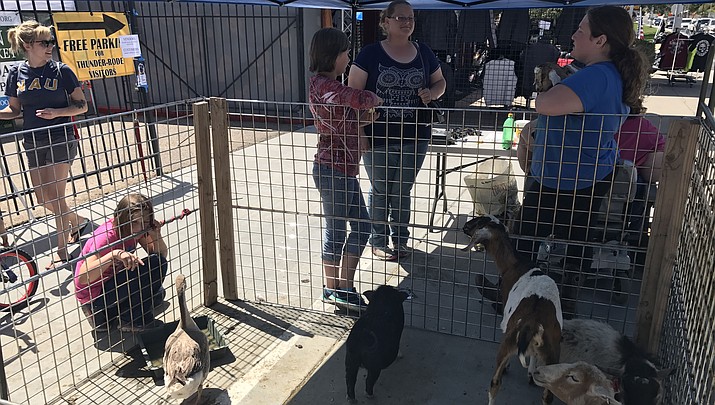 Photo by Aaron Ricca.
Originally Published: April 17, 2017 5:55 a.m.
Kids and adults enjoy the Dolan Springs-based Thundering Hooves Ranch petting zoo at the Kingman Farmers Market in downtown Kingman Saturday afternoon. There were goats, geese, sheep, a pot-bellied pig and a llama waiting to be fed and pet.