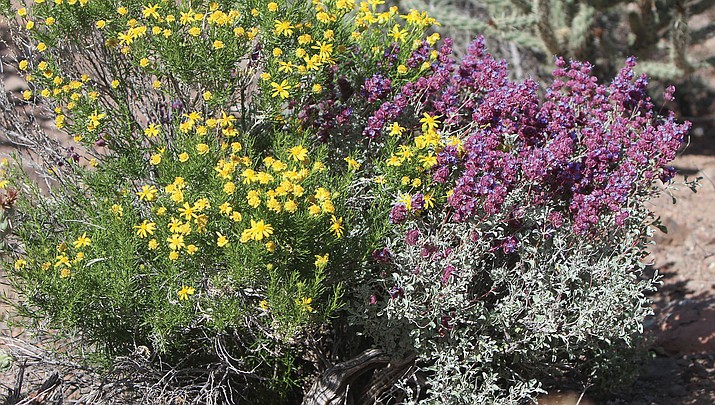 Photo by JC Amberlyn.
Originally Published: April 18, 2017 5:55 a.m.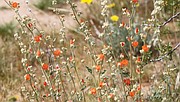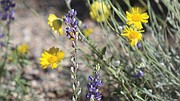 Spring means wildflowers in the desert, and with recent rains, this year should be a good one to view them. Here is a look at some of the more common species around Kingman and surrounding areas. Clockwise from top: A desert sage (purple, flowering bush on the right) and what the photographer believes is a narrowleaf goldenbush (the yellow flowers) grow side by side outside of Kingman in the Cerbat foothills. This showy purple flower on the right is a member of the pea family called lupine. Here, it grows alongside desert marigolds (the yellow flowers) in Golden Valley. Round orange flowers lined up on a stalk is a common sight in Kingman. This is the desert globemallow, which was once food to giant sloths thousands of years ago. The yellow flowers in the background are desert marigolds.
More like this story