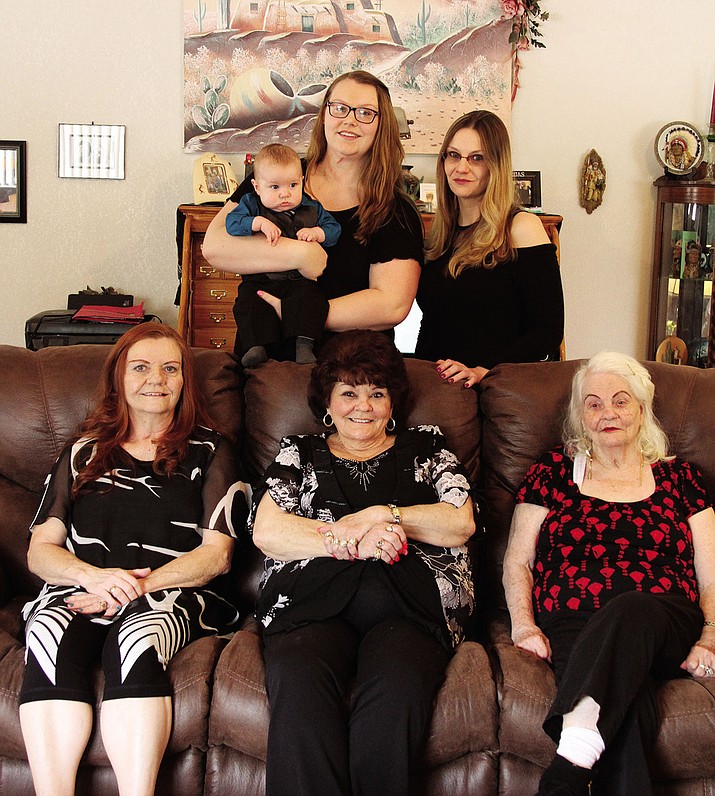 Photo by JC Amberlyn.
Originally Published: April 21, 2017 6 a.m.
Six generations sit together at a family reunion in Golden Valley April 7. Lorraine Hommond, 95, is the matriarch of the group. She sits at right front with her daughter, Wilda Oranje, to her left and Wilda's daughter, Paulette Robbins, to Wilda's left. Shown in the back row, right to left, is Paulette's daughter, Brandy Chase, her daughter, Jessica Chase, and Jessica's 4-month-old son, Ryan Chase. Several members flew in from Washington or came from California. Others, like Wilda, have been in Golden Valley for 22 years. "We finally got everyone together," she said.