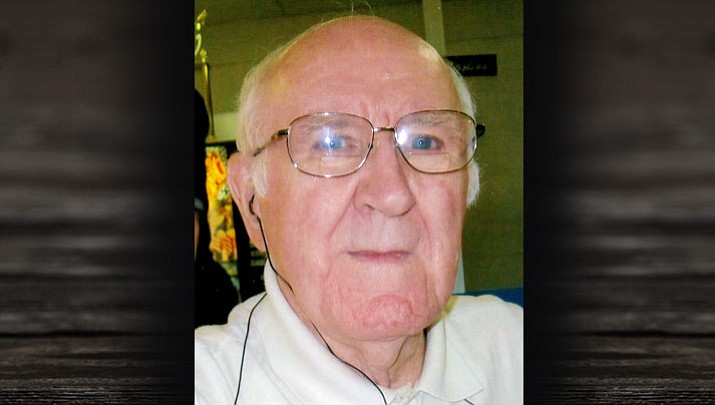 Originally Published: April 23, 2017 6 a.m.
Charles O. Peterson was born July 31, 1924 in Chicago, Illinois and passed away on March 28, 2017 in Kingman, Arizona.
He was preceded in death by his first wife, Gretchen, in 1987.
He worked as a metallurgical engineer for Borg Warner in Bellwood, Illinois. He loved roller skating, and he was a watercolor artist and calligrapher.
He met his present wife, Wilma, while skating in Aurora, Illinois.
He is survived by his wife, Wilma, son, Ross of Houston, Texas, daughter, Mary (Burkhardt) of Wheaton, Illinois, son, Nels (Christie) of Torrance, California, five granddaughters, Michelle (Mark) Moore, Nicole Peterson, Carissa (Daniel) Faqua, and Sarah and Alexandra Burkhardt of Wheaton, Illinois.
A memorial service will be held at the Good Shepherd Lutheran Church in Kingman, Arizona at 11 a.m. April 29, 2017.
In Lieu of flowers, a donation to Good Shepherd Lutheran Church in Charles name would be appreciated.