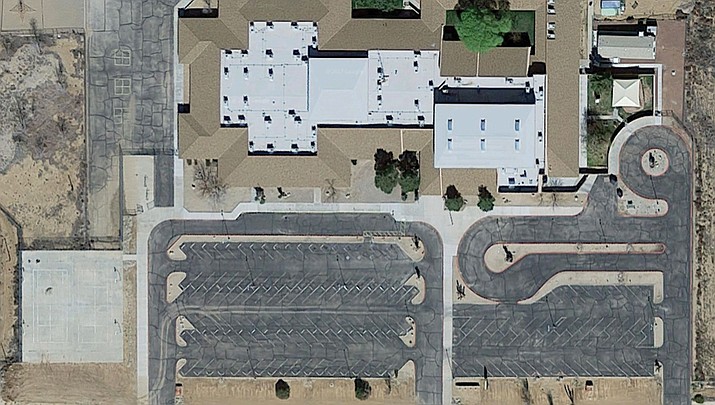 Originally Published: April 25, 2017 5:55 a.m.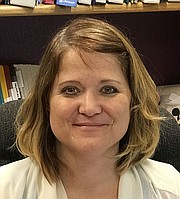 KINGMAN – Kingman Unified School District staff insists they take gun threats seriously.
Cerbat Elementary School Principal Vicki Trujillo and the Mohave County Sheriff's Office confirmed a call Thursday afternoon from a parent who said her daughter was threatened by a 10-year-old third-grade girl on the bus who allegedly said she was going to bring a gun to school on Monday.
"This threat was made against four different students," Trujillo said.
Cerbat staff immediately contacted the Mohave County Sheriff's Office and alerted the KUSD district office. The school also sent out a one-call notification to parents before the weekend.
"We did not want this to wait until Monday," Trujillo said. "We followed district safety protocols. Threats are a very serious thing."
A sheriff's deputy responded and interviewed the four students and their parents. The call should have been made to everybody with an updated primary contact phone number in the Cerbat Elementary one-call database.

KUSD Assistant Superintendent Jeri Wolsey said there would be an immediate lockdown if someone brought a gun to school. A panic button can alert police and other first responders.
"We've never had a student bring a gun to school," Wolsey said.
Since the incident happened on the bus on a Thursday before a three-day weekend, the incident was turned over to sheriff's deputies and KUSD administration.
"If there's a threat, the whole school should know," said KUSD Superintendent Roger Jacks. "Sometimes it's based on how credible the threat is. We take everything seriously these days."
In the one-call system, students are connected to a primary contact phone number. If a parent doesn't update their contact information with the school, it's not updated in the school's database.
"We did get a parent who complained about not getting a call," Wolsey said. "We looked at their information and didn't have a current contact number. That's why they didn't get the call."
Robbie Whiting, who has a first-grade son at the school, was one of those parents. He said he's lost faith in the district and will be enrolling his boy in a Bullhead City school immediately.
"We send our kids to school with the understanding they'll be protected," he said.

Whiting found out about Thursday's incident via Facebook. He said his ex-wife's number was the primary contact and that she's gotten the one-call alerts regarding late lunch dues, but nothing about a gun threat. He's talked to other parents, even those with updated numbers, who said they received no such call.
"It feels like they're trying to sweep it under the rug," Whiting said. "There needs to be some accountability."
Whiting mentioned an incident in February where someone allegedly brought a gun to school. Jacks confirmed there was a gun scare involving a first-grade class. MCSO was called on the incident, conducted interviews and found there was never a gun on campus.
"I can't express how serious we take threats of any kind," Jacks said.
He said a letter was sent to the parents of the class, but the school should've made the information more available.

"What we learned is it's much better to inform the entire school of a threat," said Jacks.
The district will send out letters regarding this incident to ensure families the school is taking proper measures to deal threats and weapons on campus.
Trujillo said Cerbat staff will address further concerns as they arise.
She said a deputy talked to the student who made the threat, and, along with assistant principal Julie Runkel, went to the student's home to address the ramifications from the district.
"We have taken disciplinary action against the student," said Jacks. The girl has since been suspended "based on what we feel is an appropriate amount of time."
According to sheriff's spokeswoman Trish Carter, the girl has been referred to Mohave County Juvenile Probation for threatening and intimidation. Deputies told the girl and her mother that she was not to take the bus and to notify Trujillo before going to school Monday.
Trujillo said the school is in the process of upgrading their security equipment.
"At no time was anyone in danger," Trujillo said. "We really value security."
More like this story