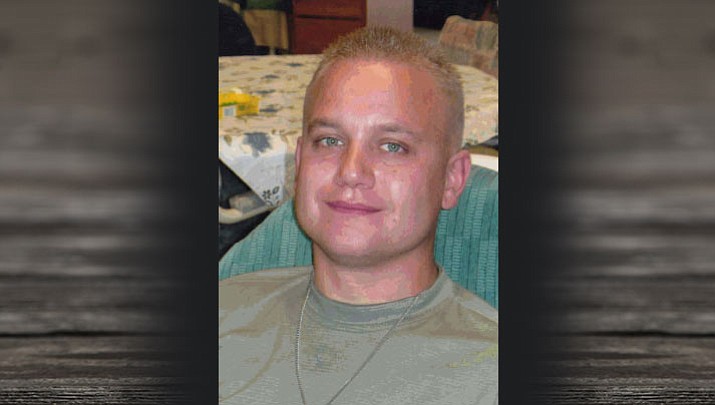 Originally Published: April 26, 2017 5:55 a.m.
David Lee Emerick III, 34, went home to be with his Lord and Savior April 12, 2017 in Kingman, Arizona. He was born in Las Vegas, Nevada.
His Precious heart of gold and smile were always a pillar of strength, hope, compassion, and kindness for anyone whom needed it. He had an endless supply and gave it freely. Growing up he was in scouts, soccer, played saxophone and had a passion for boxing. He loved the Arizona Cardinals. He attended school in Kingman and was working on his associates degree.
He recently said, "The two things I love most in this world are God and my mother, in that order." And smiling he added, "Followed by family and friends." Recently he reentered his most cherished line of work, security. Protecting people was one of his biggest passions in life, along with spreading the Gospels of Jesus Christ.
David is survived by his mother, Linda Ginest (Merlin Pierce); his father, David Emerick Jr.; his brother, Wayne Emerick; half-brother, Elliot Emerick; grandmother, Beverly Mracek; grandfathers, Richard Ginest and David Emerick; uncles, Bill Ginest (Sandy), Brian Emerick (Joy), Craig Emerick (Shana); niece, Cherish Emerick; nephew, Devan Emerick; partner, Dana Blair; and lifelong friends and "brothers," Ryan Reid and Chris Pierce.
He was preceded in death by his grandmother, Nancy Ginest and uncle, Ricky Ginest.
A celebration of his life will be held at Kingman Family Worship Centers, 4087 Eagle Dr. Kingman, Arizona (by Castle Rock Road) Saturday, April 29, 2017 at 10 a.m. Pastor Bruce Grimmett will be officiating. Private cremation by Sutton Memorial.
You will live in our hearts forever, until we meet again.