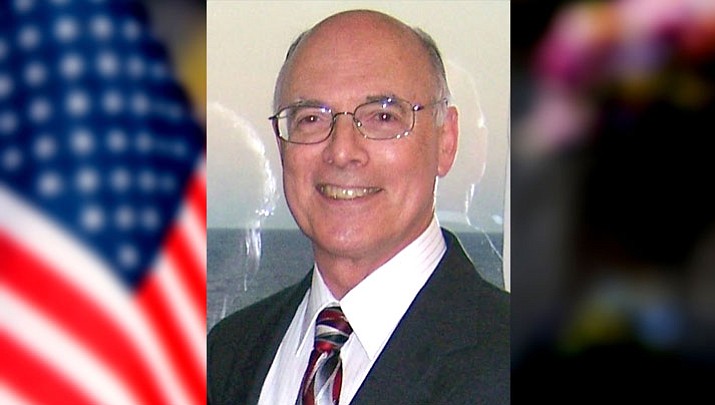 Originally Published: April 30, 2017 6 a.m.
Oscar was born on September 9, 1941 in Winchester, Tennessee. He died on April 16, 2017 in Kingman, Arizona.
As the son of an Air Force Chaplain, his youth was spent living in places like Alaska, Guam, and many places in between. This developed his love of travel. Through the early years of his career, he was able to see the world.
After completing his engineering degree, he served in the Air Force and went on to work at IBM and General Electric for 20 years.
After retiring from General Electric he and his wife opened a Christian bookstore in the Las Vegas area.
They relocated to Kingman, Arizona in 2014 to be closer to family.
Gene was a very caring Christian man who always put others before himself. An incredibly selfless man in a world that focuses on "me," his character always stood out. He gave of his time and resources generously.
As mentioned above, he loved to travel and take photographs. Later in life he developed a real passion for his pets.
He is survived by his wife of 52 years, Sharon, and two sons, Charles and Robert. Charles, his wife Kimberly, and their two children reside in Kingman, Arizona. Robert, his wife Suzanne, and their three children reside in Cincinnati, Ohio.
Arrangements were placed under the care of Lietz-Fraze Funeral Home and Crematory.
Thoughts and condolences may be submitted to the family at www.lietz-frazefuneralhome.com; to send a FREE Card to the family go to www.sendoutcards.com/lietzfraze.
More like this story